Colgate-Palmolive lifts annual forecasts again on higher prices, steady demand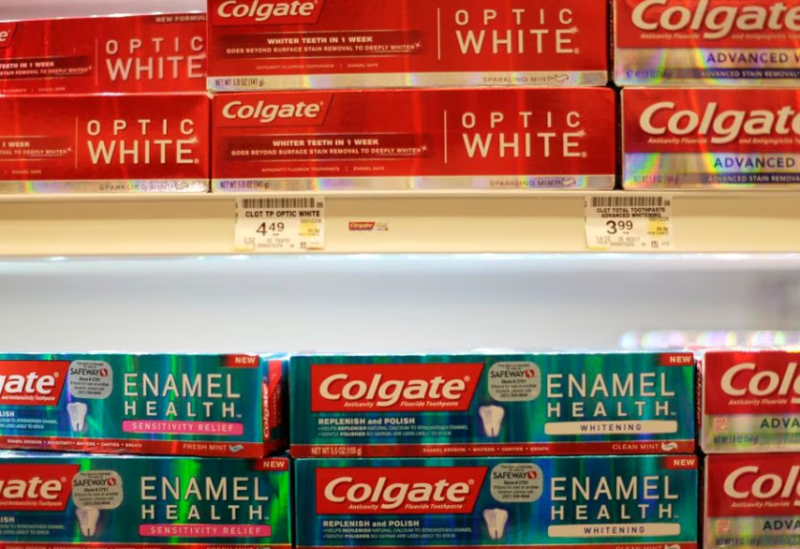 In anticipation of price increases and continued demand for its pet feeding and self-care products, Colgate-Palmolive (CL.N) increased its year organic sales and profit projections on Friday for the third time this year. This move caused its shares to rise 2% in premarket trade.
Over the past year, multinational consumer goods corporations have increased the pricing of their products in response to the rising expenses associated with labor, raw materials, and the supply chain.
Price increases helped Colgate-Palmolive boost its gross profit margins by 130 basis points to 58.5% during the quarter ended Sept. 30.
The company said it raised prices by 9.5% in the reported quarter, while a mere 0.5% drop in organic volumes signaled that higher prices have not substantially hit demand.
"Our volume performance improved sequentially from the second quarter, despite continued strong pricing," the management said in prepared remarks.
Peer Kimberly-Clark (KMB.N) on Tuesday also lifted its annual profit forecast for a third time, while raising the lower-end of its organic sales outlook on the back of higher product prices.
Colgate-Palmolive now expects annual organic sales to grow between 7% and 8%, compared with previous projections of 5% to 7% growth.