Eurozone economy plummeted less than expected in Q1 2021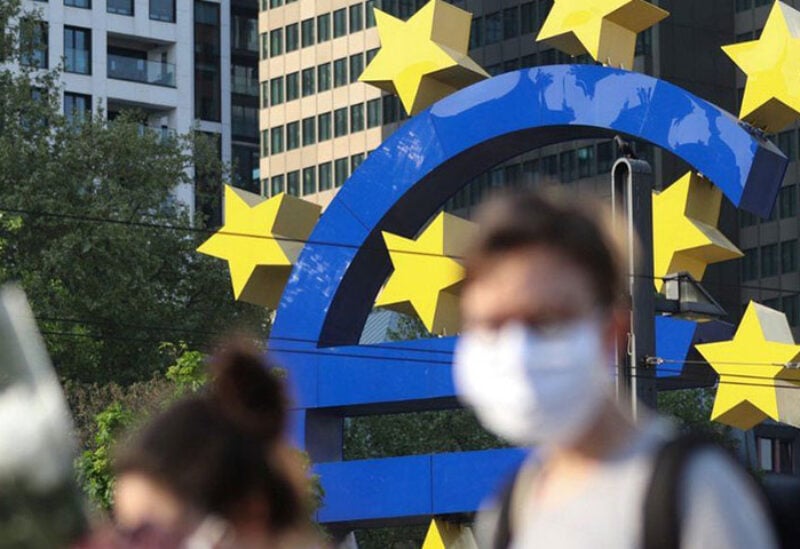 The eurozone economy plummeted less than expected in the first three months of the year, indicating a resilience in the region despite harsh lockdowns at the start of the year.
Gross domestic product in the 19 countries sharing the euro shrank 0.3 percent in the first quarter of this year compared to the previous three-month period, with a 1.3 percent year on year  decline, revised data from Eurostat showed. This compares with the respective declines of 0.6 percent and 1.8 percent estimated three weeks ago.
"The eurozone GDP data for Q1 was revised up and confirmed the resilience of economic activity during the reimposed wave of lockdowns across the bloc," Maddalena Martini, economist at Oxford Economics said.
The 0.3 percent contraction came after a 0.6 percent quarterly fall in GDP, meaning the eurozone economy was in its second recession since the outbreak of Covid-19.
Eurostat said employment fell 0.3 percent quarter-on-quarter in January-March and was down 1.8 per cent compared to the same quarter a year ago.
Meanwhile, economic sentiment experienced a setback in June, a report by research institute Zew said, declining to 81.3, from the record-high in May at 84, but it remained at elevated levels as investors remained optimistic about the vaccine campaigns across the bloc that are allowing economies to reopen gradually.
"The economic revival is progressing," Wambach said. "The reduction in expectations is probably largely due to the considerably better assessment of the economic situation, which is now back at pre-crisis levels. The financial market experts therefore continue to expect a strong economic recovery for the next six months."