German investment in China eases in first half after record high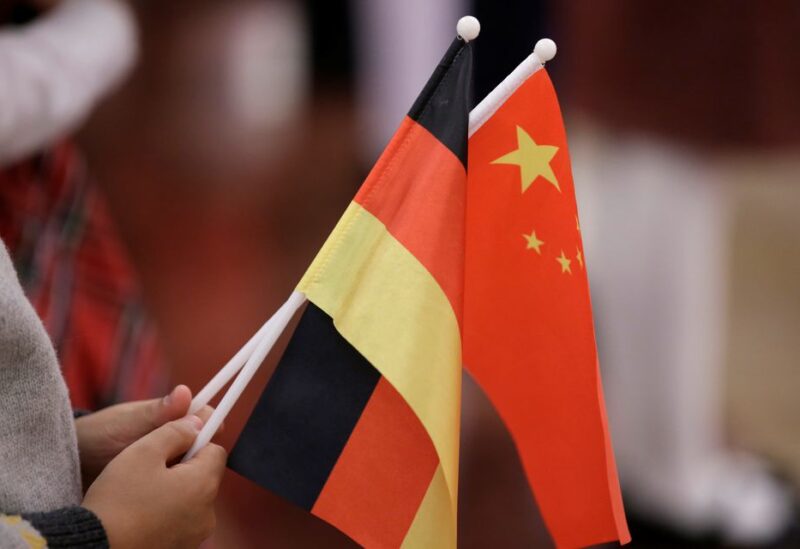 German direct investment in China eased in the first half of the year albeit remaining close to its record high in 2022 and increasing as a share of the country's overall investment abroad, according to official data analysed by the IW institute.
Investment in China dropped to 10.31 billion euros ($11.02 billion) in the first half of 2023 from 12 billion euros in the first half of last year, the IW said in an analysis shared exclusively with Reuters.
However, that was still nearly twice as much as the 5.5 billion euros invested in 2019, before the coronavirus pandemic hit. It was also more than twice the 4 billion euros invested on average in the first half of the year over the previous decade.
The data underscores concerns that German firms continue to invest heavily in China despite the government's pleas for companies to reduce their exposure and its sharp cut in investment guarantees for the country.
Overall German direct investment flows dropped more sharply, to 63 billion euros from 104 billion euros last year, as Europe's largest economy battled recession.
As a result, investment in China as a share of Germany's overall investments actually increased to 16.4% in the first half from 11.6% last year and 5.1% in 2019, the IW said.
"The trend towards China remains mostly unchanged also this year," said IW analyst Juergen Matthes. "Although the German economy is overall investing much less abroad, new direct investments in China remain nearly as high as before."