Germany's Verdi union sets strike at Berlin airport on Monday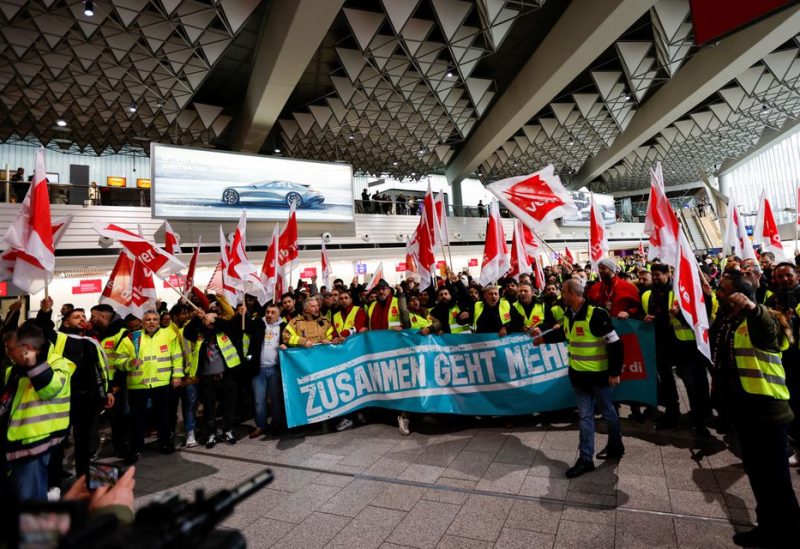 Germany's Verdi union called on Saturday for a one-day strike of air security staff at Berlin airport on Monday as part of an ongoing wage dispute.
The walkout is due to start at 3:30 a.m. local time (0130 GMT) on Monday and will end at midnight (2200 GMT), the union said.
Germany, Europe's biggest economy, has experienced some of its most disruptive strikes in decades this year as unions press for higher pay to offset the surging cost of living.
The planned action follows walkouts at four other German airports – Duesseldorf, Hamburg, Cologne-Bonn and Stuttgart on Thursday and Friday when more than 700 departures were cancelled.
The union has been negotiating with the BDLS aviation security association to push for pay increases for night, weekend and public holiday shifts.