India's July Russian oil imports dip; Saudi import down to 2-1/2-yr low -trade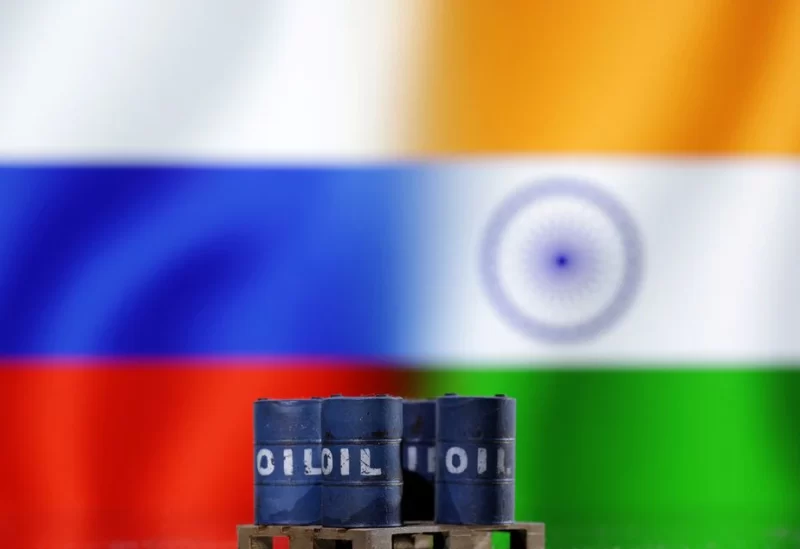 India's crude oil imports from Russia fell for the first time in nine months in July, while inbound supplies from Saudi Arabia fell to their lowest in two and a half years following OPEC+ cutbacks, according to tanker data from trade and industry sources.
In July, both China and India, the world's largest and third-largest oil consumers, curtailed purchases from Russia and Saudi Arabia as prices climbed and the two oil suppliers lowered output and crude oil shipments.
Saudi Arabia volunteered to cut output by another 1 million barrels per day (bpd) from July through September, and Russia will reduce exports in August by 500,000 bpd, part of a deal among members of the Organization of the Petroleum Exporting Countries and its allies, a grouping know as OPEC+, to curb supplies and support prices.
India's overall imports also declined 5.2% from June to 4.4 million bpd oil in July, the data showed, as several refining plants are shut for maintenance during monsoon season.
Russian oil imports declined 5.7% to 1.85 million bpd and Saudi shipments fell by 26% to 470,000 bpd, the data showed.
India imports more than 80% of its overall oil needs.
Indian refiners that have been diversifying their oil import sources to cut costs began snapping up Russian oil at a discount as some Western companies stopped purchasing from Moscow following its invasion of Ukraine in February 2022.