Ruble tumbles to its weakest against the dollar in almost a year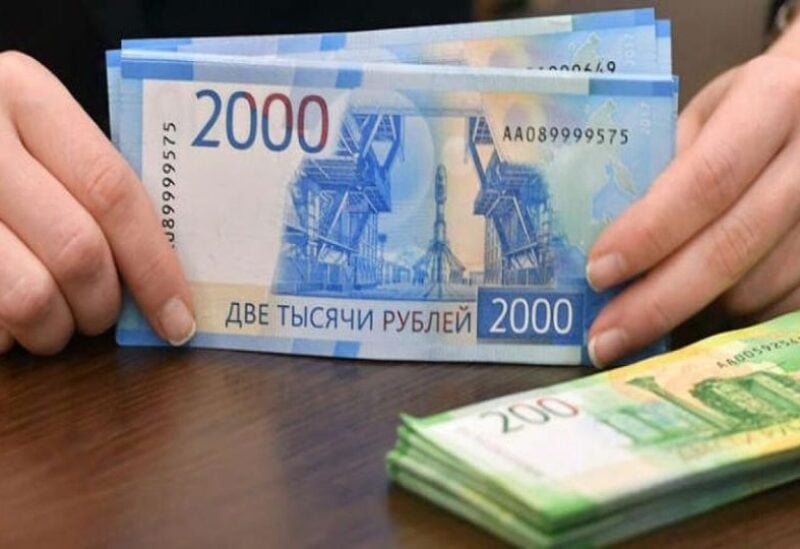 Edging closer to the 80 mark, in spite of this week's jump in oil prices, the Russian ruble tumbled to its weakest against the dollar in almost a year on Tuesday.
By 0745 GMT, the ruble was 0.9 percent weaker against the dollar at 79.49, its weakest since April 19, 2022.
Against the euro, it was down 1.1 percent at 86.85, its weakest since April 15, 2022, and it was 1 percent weaker against the yuan at 11.55, an April 25, 2022, low.
Oil prices jumped over 6 percent on Monday after the Organization of the Petroleum Exporting Countries and their allies including Russia announced surprise production target cuts on Sunday, raising fears of tightening supplies.
On Tuesday, Brent crude oil, a global benchmark for Russia's main export, was up 0.9 percent at $85.7 a barrel.
Although higher oil prices usually boost the ruble, reduced FX supply is hurting the Russian currency. Month-end tax payments that usually see exporters convert foreign exchange revenues into rubles were due last week.
The ruble has been on a steadily weakening trend all year, under external pressure since a Western price cap on Russia's oil sales came into force in early December alongside a European Union embargo on buying sea-borne Russian oil.
The risk of lower export earnings as a result and the cost of reorienting raw material supplies east have impacted the ruble rate.
The ruble has lost 12 percent against the dollar year-to-date and almost 22 percent since the December 5 price cap came into force.
"Since mid-January, the dollar/ruble pair has been trading in an upward trend and all attempts to break that have so far ended in failure," said Alexei Antonov of Alor Broker.
The ruble's fall could accelerate sharply, if the 80 resistance mark is broken, Antonov said.
The dollar-denominated RTS index was steady at 988.8 points. The ruble-based MOEX Russian index was 0.9 percent higher at 2,496.2 points, a near one-year high.