Russian ruble drops to 100 against dollar for first time since March 2022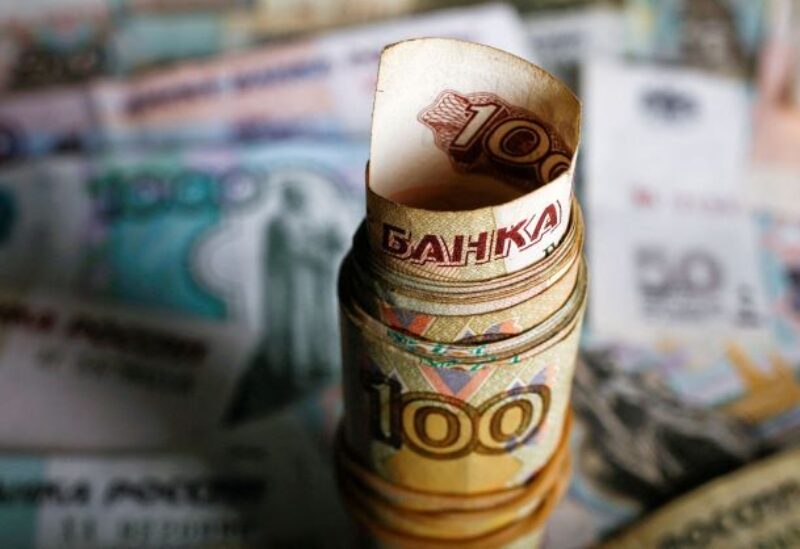 On Monday, the ruble experienced a significant decline, reaching a rate of 100 per US dollar. Russia's official currency was trading at 100.4975 rubles per US dollar, marking its lowest value in the past 17 months.
Throughout this year, the ruble has been under pressure due to Russia's declining trade balance. Export earnings have decreased, and imports have risen, causing a drop of around 28 percent year-to-date from levels near 70 to the dollar.
Since Russia invaded Ukraine, the ruble's value has had a turbulent journey. It hit a record low of 120 against the US dollar in March 2022, but then bounced back to a more than seven-year high a few months later. Furthermore, the central bank recently decided to cease buying foreign currency in the domestic market for the remainder of 2023, aiming to stabilise the ruble.
The Bank of Russia has attributed the notable decrease in the ruble's value this year — a decline of roughly 30 percent against the dollar — to the growing trade deficit of Russia. In the months spanning January to July, the country's current account surplus dropped by 85 per cent when compared to the previous year.
Meanwhile, President Vladimir Putin's economic advisor stated that Russia desired a strong ruble and that lax monetary policy was the primary cause of the Russian currency's depreciation.
Maxim Oreshkin, who helps Putin with money matters, wrote in an article cited by Reuters, "The main source of ruble weakening and accelerating inflation is soft monetary policy. The central bank has all the tools to normalize the situation in the near future and ensure that lending rates are reduced to sustainable levels."