Saudi Arabia, Turkey discuss boosting trade ties at G20 meeting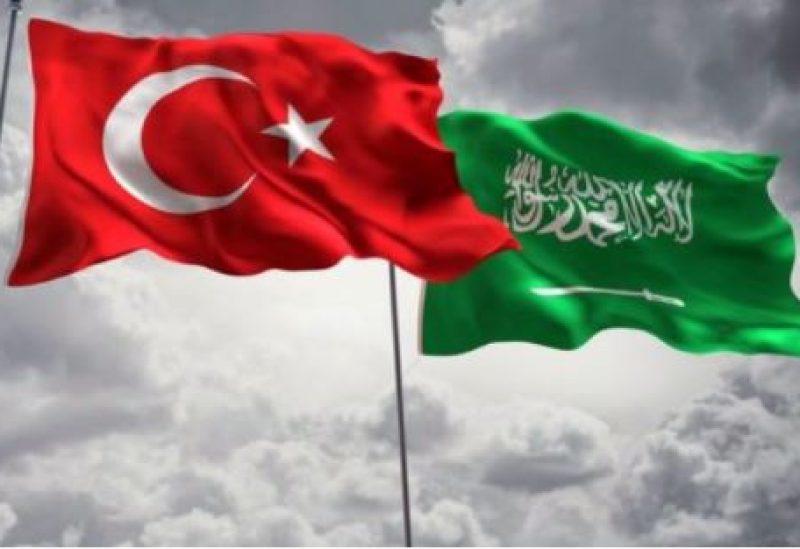 Turkey and Saudi Arabia discussed trade expansion as Turkish President Recep Tayyip Erdogan tries to strengthen bilateral relations and attract more foreign investment for his country's struggling economy.
According to a statement made by the Turkish Trade Ministry on Saturday, Turkish Trade Minister Omer Bolat met with his Saudi counterpart, Majid al-Qasabi, in Jaipur, India, on the margins of a conference of G-20 trade ministers.
Turkey-Saudi Arabia relations have been improving as the two nations made steps to enhance relations over the last two years. After meeting with Saudi Crown Prince Mohammed Bin Salman in July, Riyadh decided to restart imports of Turkish meat and dairy goods.
"We assessed specific steps that can be taken on issues such as bilateral trade, contracting services, cooperation opportunities within the scope of Saudi Arabia's 2030 vision," Bolat said in the Turkish ministry statement. "We believe that we will further develop our commercial relations in line with the high-level cooperation between our countries."
Turkey recently has also been pursuing better relations with other Arab countries, including the United Arab Emirates, and Bolat also discussed ways to increase investment and trade with Thani Al Zeyoudi, the UAE's minister of state for foreign trade, his office said.