Singapore extends further support to businesses hit by pandemic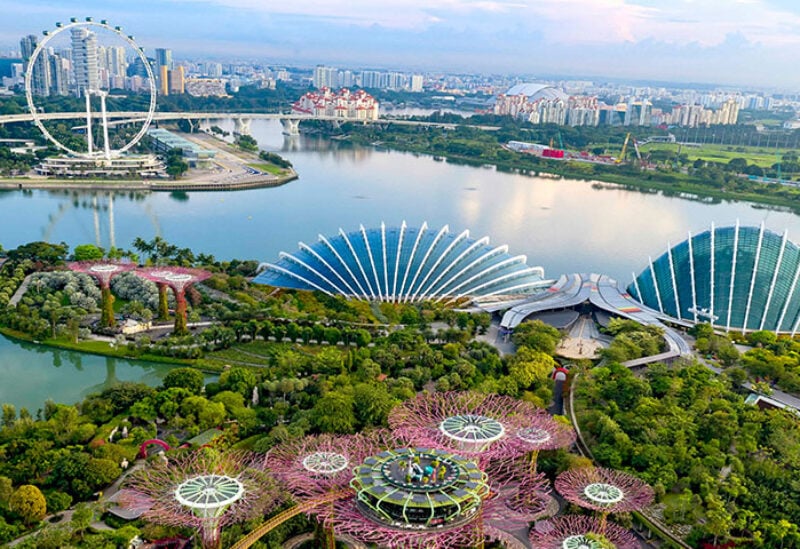 Singapore provided $605m in additional support for businesses and individuals affected by restrictions imposed this month as it confronts a recent spike in Covid-19 cases.
The measures include wage subsidies and rental relief for sectors particularly affected such as food and beverage as well as retail, the Ministry of Finance said on Friday. This won't require an additional draw on past reserves at this point as they will be funded through a reallocation from development expenditure, according to the statement.
A resurgence in infections, including some from a more contagious variant of the virus first identified in India, prompted authorities to reimpose for a month some lockdown-like conditions that had been put in place last year. The measures, which will last until June 13, include a ban on dining inside restaurants, a return to working from home and limiting outdoor group sizes to a maximum of just two.
Finance Minister Lawrence Wong said that the government doesn't think there is a need "for further tightening in our overall posture" as restrictions are helping to curb the virus spread, the Straits Times reported. Mr Wong added authorities would provide a fuller update at a press conference on Monday.
The local economy, which depends heavily on tourism and services, has struggled to rebound from the pandemic's blow to global demand. Gross domestic product grew 1.3 percent in the first quarter compared to a year ago and is expected to expand to 6 percent for the full year, following last year's 5.4 percent contraction, which was its worst performance since independence more than a half-century ago.