South African President Ramaphosa stresses on building stronger BRICS ties for global impact at business forum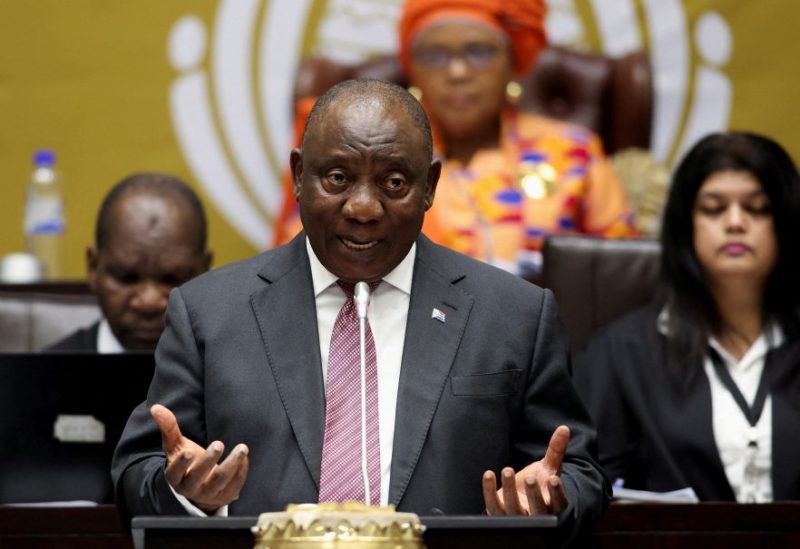 During the commencement speech at the 2023 BRICS summit being held in South Africa, President Ramaphosa underscored the core aims of the BRICS alliance. He emphasized the imperative of not solely bolstering intergovernmental relationships but also fostering more profound bonds among the five member countries.
To achieve this multifaceted goal, various institutions have been established, enabling collaboration across diverse sectors, including business, politics, social welfare, and sports. The overarching aim is to fortify economic ties and promote inclusive economic development, he said.
Over the past decade, BRICS nations have played a significant role in shaping the global economy, said Ramaphosa , who is the summit chair this year. These five countries collectively represent a quarter of the world's economic output and contribute to one-fifth of global trade. However, he stressed that the recent surge in protectionist measures worldwide poses a considerable threat to ongoing economic growth.
Need for multilateral trading system
To counter this challenge, Ramaphosa stressed the importance of upholding a multilateral trading system. This approach ensures that economic growth remains compatible with global trade norms and prevents the adverse effects of protectionist policies. Additionally, he called for fundamental reforms within global monetary institutions to promote transparency and inclusiveness, supporting a shared developmental agenda.
Foreign investment, a cornerstone of the BRICS economies, has played a vital role in their development. However, concerns have arisen regarding protectionist measures that undermine the established rules of the World Trade Organization (WTO). Ramaphosa urged greater transparency, inclusivity, and adherence to multilateral principles to protect and enhance foreign investment.
He highlighted Africa's vast potential in critical sectors like mineral resources, which are essential for 21st-century business success. This underscores the potential for mutually beneficial collaboration between BRICS countries and the African continent.
Additionally, Ramaphosa emphasised the importance of empowering women in Africa for inclusive growth. He acknowledged the pivotal role women can play in business and called for their liberation across the continent. By providing women with the necessary tools, opportunities, and support, Africa can harness their talents to drive economic progress.