Southern Europe braces for climate change-fueled summer of drought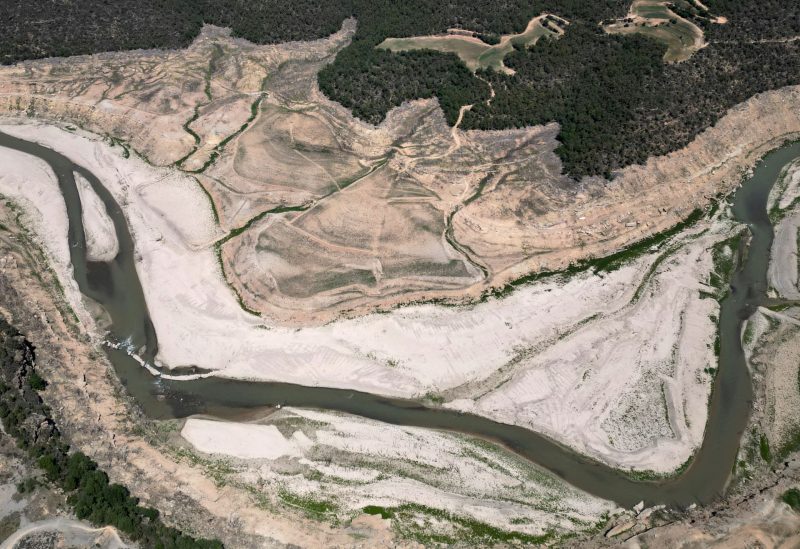 Southern Europe is prepared for a summer of fierce drought, with some areas already experiencing water scarcity and farmers anticipating their lowest crops in decades.
Years of repeated drought have drained groundwater reserves as climate change makes the region hotter and drier. Spain, southern France, and Italy have seen bone dry soils. Low river and reservoir levels are jeopardizing hydropower output this summer.
With temperatures climbing into summertime, scientists warn Europe is on track for another brutal summer, after suffering its hottest on record last year – which fuelled a drought European Union researchers said was the worst in at least 500 years.
So far this year, the situation is most severe in Spain.
"The situation of drought is going to worsen this summer," said Jorge Olcina, professor of geographic analysis at the University of Alicante, Spain.
There's little chance at this point of rainfall resolving the underlying drought, either. "At this time of the year, the only thing we can have are punctual and local storms, which are not going to solve the rainfall deficit," Olcina said.
Seeking emergency EU assistance, Spain's Agriculture Minister Luis Planas warned that "the situation resulting from this drought is of such magnitude that its consequences cannot be tackled with national funds alone," according to an April 24 letter sent to the European Commission (EC) and seen by Reuters.