US raises concerns by Micron, Intel with China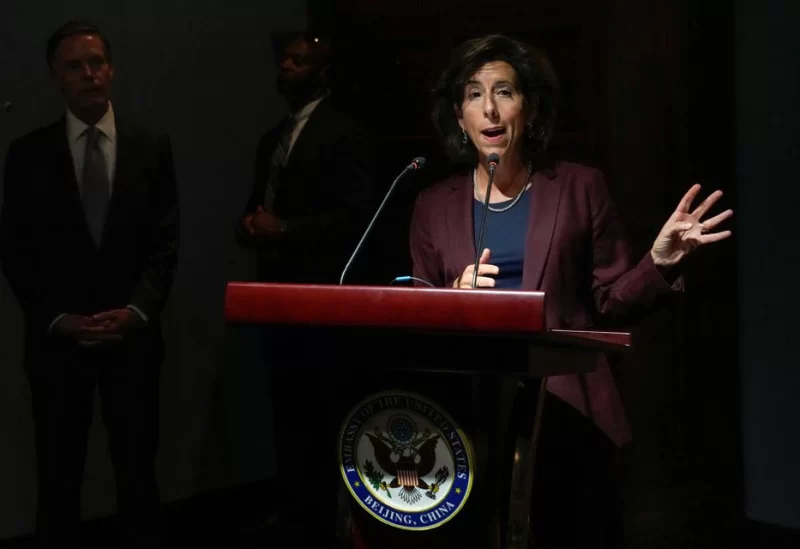 On Monday, US Commerce Secretary Gina Raimondo met with Chinese Commerce Minister Wang Wentao to discuss concerns about restrictions on American businesses such as Intel (INTC.O) and Micron Technology (MU.O). The two countries also agreed to begin exchanging information on export controls.
According to brief statements from Raimondo and the Commerce Department, the duo also discussed China's recent limitations on gallium and germanium exports in a wide-ranging and open discussion that lasted more than two hours, followed by a two-hour lunch.
Raimondo wants to address concerns from U.S. businesses that are having difficulties operating in China. "We're delivering. We will have that formal communication," she said in a meeting with business officials.
She is the latest Biden administration official to travel to Beijing in an effort to strengthen communications, particularly over the economy and defense, as the economic friction between the world's two largest economies threatens to shake business relationships.
Raimondo told reporters that she had discussed concerns over China's effective ban on purchases of Micron memory chips with her Chinese counterpart.
Shares of Micron closed up 2.5% and Intel rose 1.1% after the news, which was first reported by Reuters.
Raimondo's visit, which follows recent visits by Treasury Secretary Janet Yellen and Secretary of State Antony Blinken, is being closely watched in Washington by Republican China hawks who want President Joe Biden to take a more aggressive stance toward China.