US Senate passes $3.5T spending plan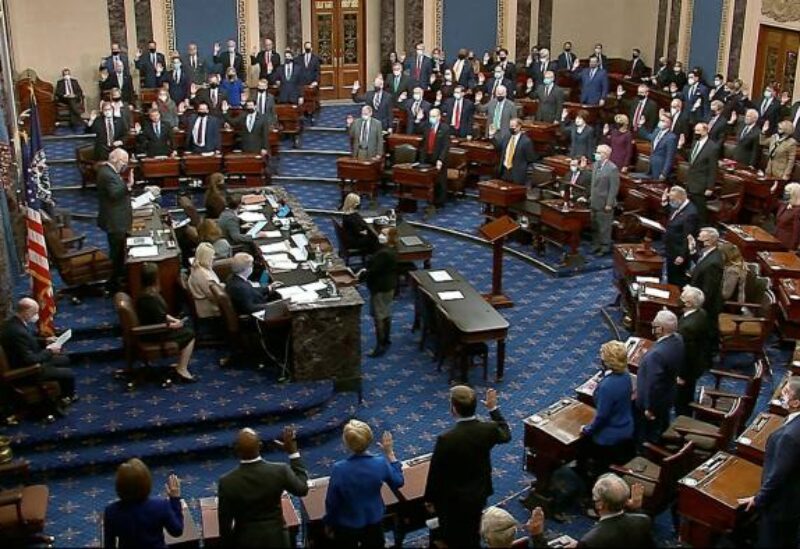 The US Senate approved a $3.5 trillion budget resolution early Wednesday which Democrats see as complementary to a $1.2 trillion bipartisan infrastructure plan passed Tuesday.
After 14 hours of debate, the Senate Democrats approved the framework with a 50-49 vote without any Republican support.
The measure allows committees to draft a bill that would spend $3.5 trillion on health care, affordable housing, paid leave, education, childcare, and climate change initiatives — measures that Democrats call elements of a more expansive 21st century understanding of infrastructure.
The earlier $1.2 trillion bipartisan infrastructure plan, which passed the upper chamber by a vote of 69-30, includes $550 billion in new funding and renewals of existing transportation allocations.
Neither bills, however, are expected to pass the House of Representatives for weeks, as the lower chamber is expected to vote after it returns from summer recess on Sept. 20. The party's progressive wing has pushed for a more liberal budget bill, saying they might deny critical votes to any measure that falls short.
Both bills are top priorities for US President Joe Biden, as Democrats hold thin majorities in both chambers until midterm elections in November 2022.
Traditionally, the party in power in the White House suffers losses in midterm congressional elections. Losing one or both houses of Congress in the fall of 2022 would likely bring Biden's domestic legislative agenda to a grinding halt.