Yellen hopeful of a solution to 'more difficult' debt ceiling showdown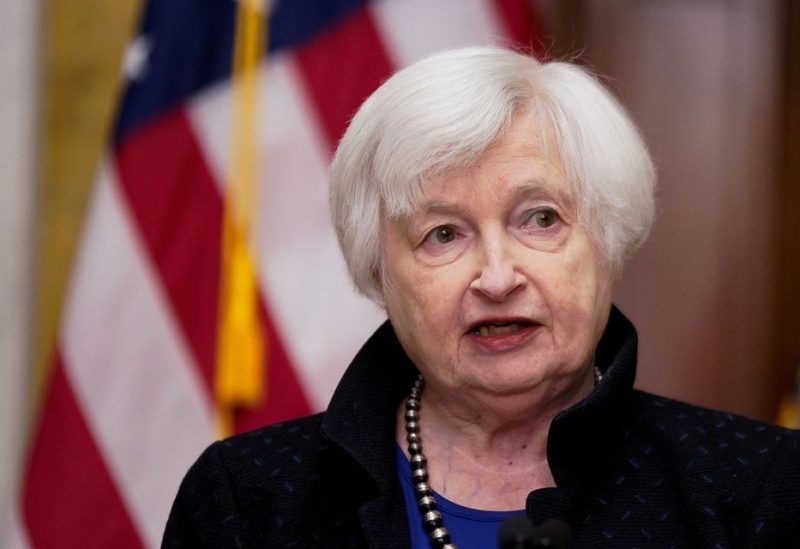 Treasury Secretary Janet Yellen said on Saturday that a confrontation over extending the US debt ceiling would be "more difficult" than in the past, but she remained optimistic that a solution could be found to avoid a first-ever US default.
Yellen told Reuters on the sidelines of a Group of Seven finance ministers conference in Japan that she planned to update the US Congress within the next few weeks on when the Treasury will run out of cash to pay the government's debts.
The U.S. Treasury chief has called repeatedly for Congress to agree to raise the $31.4 trillion cap on federal borrowing to avert the "economic and financial catastrophe" that would ensue if the United States defaulted on its debts.
British finance minister Jeremy Hunt told reporters the standoff posed a "very serious" threat to the global economy.
"It would be absolutely devastating if America… was to have its GDP knocked off track by not reaching agreement," Hunt said on the sidelines of the G7 meetings.
Yellen said her estimate last week that the Treasury may not be able to meet payment obligations as early as June 1 was consistent with Friday's report from the Congressional Budget Office warning of a "significant risk" of default in the first two weeks of June.
President Joe Biden, a Democrat, insists Congress has a constitutional duty to raise the limit without conditions to fund previously approved spending. Republicans, who control the House of Representatives, want Biden to agree to sweeping budget cuts to secure their agreement.
Unlike most developed countries, the U.S. sets a ceiling on how much it can borrow. Because the government spends more than it takes in, lawmakers must periodically raise that cap.