1000-year-old tombstone discovered in Cairo cemetery ruins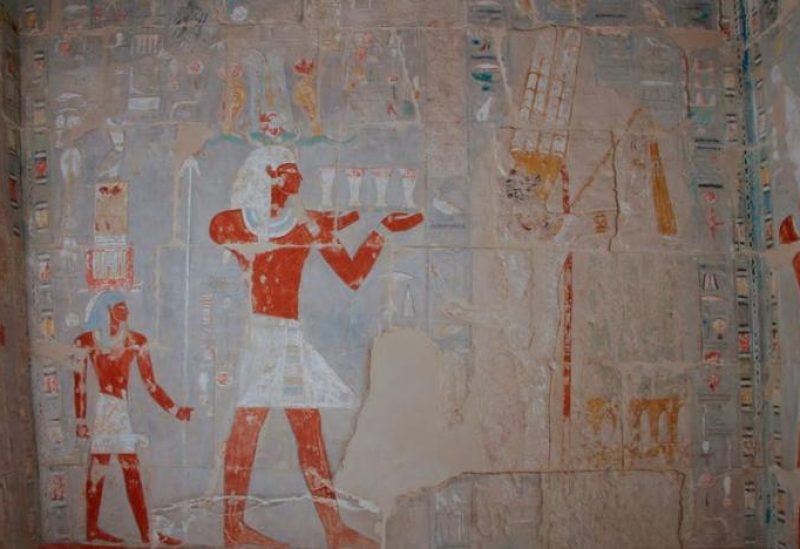 In the ruins of an ancient cemetery in Cairo, independent Egyptian heritage researchers have made an intriguing discovery. They have uncovered a tombstone that dates back over 1000 years and bears an inscription in ancient Kufic script.
Amid the widespread demolition of several areas of the Imam Al-Shafi'i cemetery, a group of amateur and independent researchers uncovered the tombstone of a woman dating back 1,170 years.
Mustafa Al-Sadiq, a heritage researcher who was accompanied by a number of other people, announced the discovery.
Al-Sadiq, who published pictures of the tombstone, said that as the demolition was in progress, he went to the site to take a last look.
When he entered the cemetery yard, which was about to be razed, he was surprised to see a wall with some unpunctuated Kufic letters. A detailed look at the wall revealed a complete tombstone with writing in the unpunctuated Kufic script.
It appeared that the tombstone was used in the construction of the wall.
With help from specialist Faraj Al-Husseini, it became clear that the tombstone belonged to the tomb of a woman named Umamah bint Muhammad bin Yahya bin Khalid, who died in the month of Dhul Hijjah in the Hijri year 221 or 229.
Al-Sadiq said that the tombstone was handed over to the Ministry of Antiquities.
Tombstones in historic Cairo are documents of information and dates for important areas and people, as they contain names, dates of death, and sometimes birth.
The Imam Al-Shafi'i cemetery, east of Cairo, in the valley of Mokattam Mountain, is part of the urban fabric of the historic city.