20 artists to take part in sculpture symposium in Saudi Arabia's Diriyah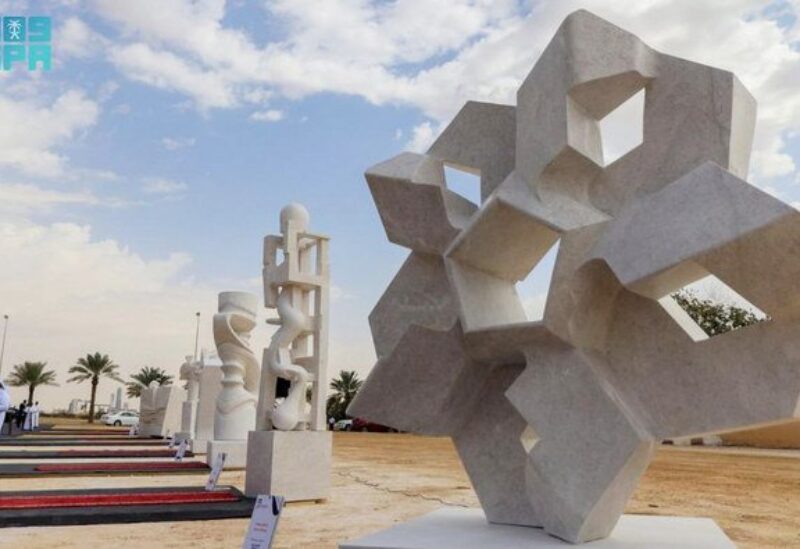 The Tuwaiq International Sculpture Symposium, launched by Riyadh Art, will run for 22 days, from Nov. 10 to Dec. 6, with the participation of 20 professional sculptors from inside and outside the Kingdom, in Jax district, Diriyah.
Held under the theme "The Poetics of Space," this year's symposium seeks to find a motivating platform for sculptors to explore the bonds between matter, emptiness, light and shadow, inspired by the surrounding environment.
The symposium will show various sculptures in an environment open to the public. The artworks will be exhibited from Dec. 2 to Dec. 6, before being moved to various outdoor locations across the city.
It will also include 12 panel discussions that will bring together renowned artists and sculptors to share their experiences with visitors, and introduce them to different sculpture trends and schools.
Other events and educational programs will also be offered to university and school students to learn more about sculpting materials, tools and techniques.
Professional sculptors wishing to take part in the symposium can submit their applications on https://riyadhart.sa/en/events/tuwaiq-international/ by May 7.
Applicants must have a minimum of 5 years of experience and had their work displayed at exhibitions and galleries.
An independent panel of experts will review the applications, under the supervision of Riyadh Art, and will choose the final list of artists to participate in the symposium, after the evaluation of the symposium's curator, Ali Jabbar.
The Tuwaiq International Sculpture Symposium is the second initiative of Riyadh Art, which previously launched the Noor Riyadh initiative.
The initiative aims to improve the quality of life in Riyadh, in line with Saudi Vision 2030.