Dolce Vita: Golden Retriever Relaxes on Inflatable Pillow in the Pool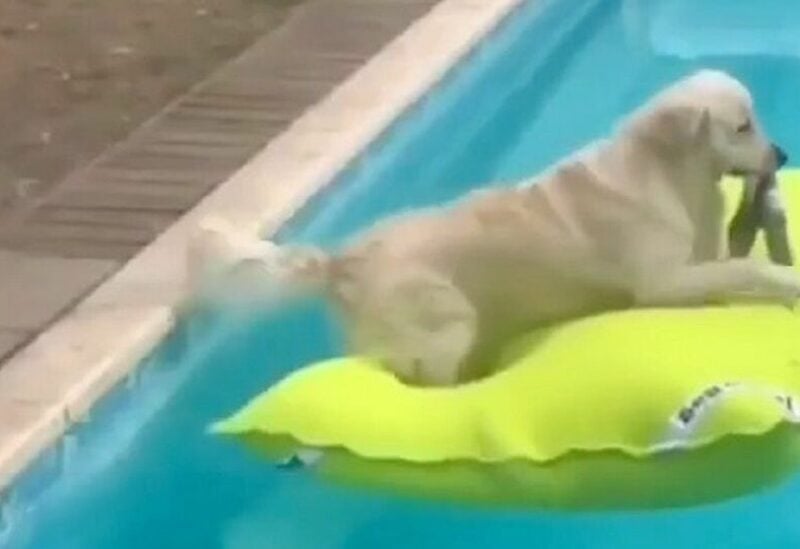 Sometimes we can only be amazed at how smart our pets are. Watching them overcoming obstacles or achieving their goals can be really interesting.
This video shows a golden retriever who knows a little about the lifestyle of luxury. The pooch approaches a swimming pool and cautiously steps on a big inflatable pillow before lying on it and starting to float. Maybe for a greater relaxing effect, the retriever holds what appears to be a stuffed toy in its mouth.