Giant UAE flag made of greeting cards sets Guinness World Record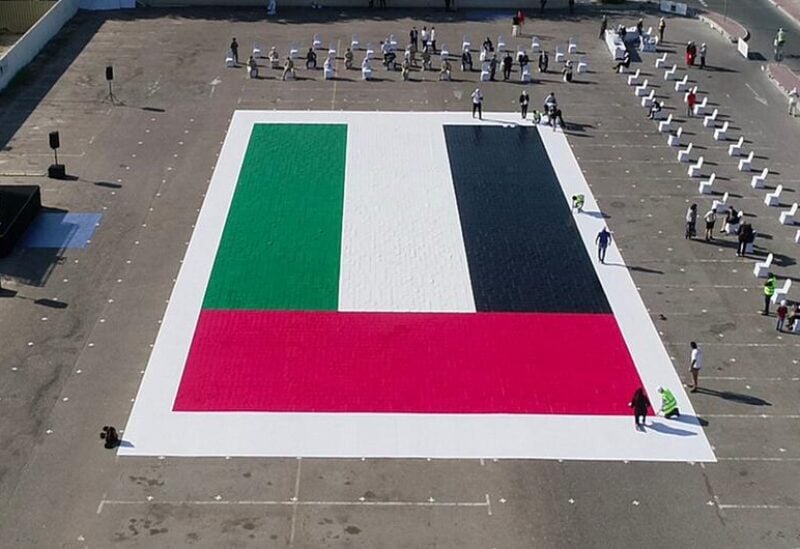 The UAE is already home to the world's tallest building and a host of other world records.
Now another Guinness World Record has been added – the largest greeting card mosaic (in the form of a flag).
The 498.33-sqare-metre UAE flag was the result of an initiative by Nefsy – an e-commerce company – during the celebrations to mark the UAE's 49th National Day last December in association with the National Food Product Company and Oasis Water.
It came as part of an initiative to to curb the Covid-19 pandemic and mitigate its social and economic impact, through in-kind donations for underprivileged families.
The campaign collaborated with the Emirates Red Crescent, the Government of Dubai, and the Islamic Affairs and Charitable Activities Department.
At least 49,000 food packs, including rice, flour, edible oil, sugar, salt, hand-sanitisers, as well as bottled water were distributed accompanied by a card for needy families with the phrase "don't worry".
The Emirates Red Crescent contributed to the campaign by distributing the packets to families in need in 10 days.
The cards were then used to make the flag, which was laid in the courtyard of the Police Academy in Al Wasel district.