I'm tired but won't give in: Golden Retriever puppy plays hide-and-seek with a tennis ball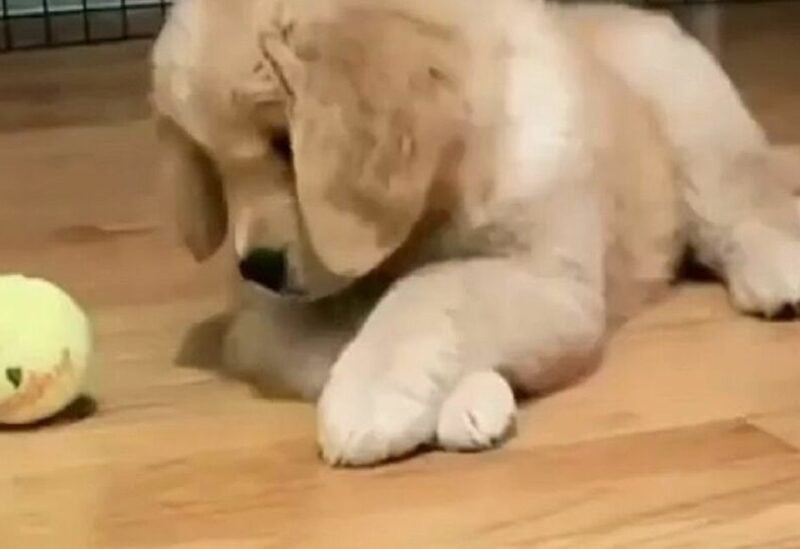 Puppies are usually so energetic that it may be difficult to calm them down and make them stop playing. However, these little cuties need a good rest too, so finding a balance between a game and good sleep is what many of them need.
This video shows a golden retriever puppy playing with a tennis ball. However, the game is not active at all as the pooch is lying, not running. The puppy looks a bit exhausted but still eager to continue playing with the ball. One moment, the retriever puts its paw on the eyes as if hiding from the ball – what a funny scene to watch!