Jordan's Crown Prince sends birthday wishes to his fiancée ahead of royal wedding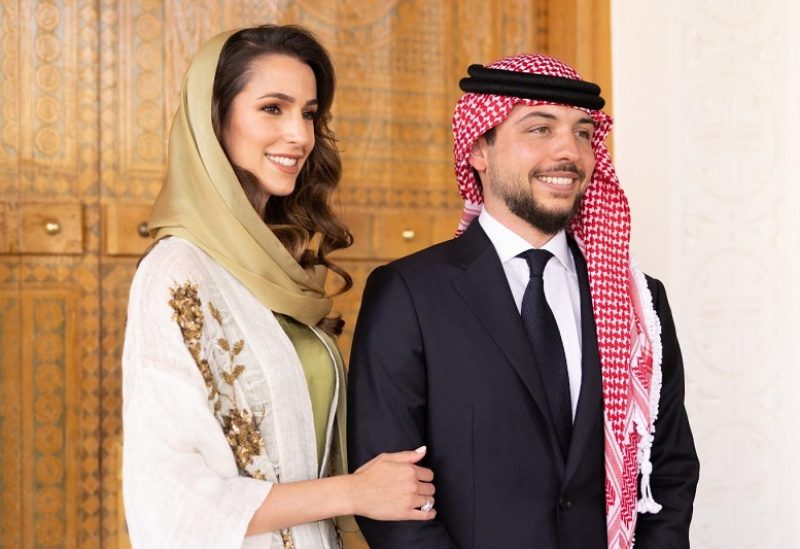 Jordan's Crown Prince Hussein bin Abdullah II sent his fiancée Rajwa al-Saif a birthday message, wishing for a long life together, ahead of their anticipated royal wedding later this summer,
The Crown Prince shared a black and white picture of his fiancée on Instagram, with a caption saying: "Wishing my dearest Rajwa a very happy birthday! Looking forward to a life of love, compassion and commitment with you."
The Crown Prince and Saudi-national Rajwa al-Saif are expected to wed on June 1 after the Jordanian Royal Court announced their engagement in August.
In a video shared on social media on Saturday, the Jordanian told attendees at a forum that he met his fiancée through a common school friend, adding that he "considers himself lucky" to be with her.
The upcoming Jordanian royal wedding also comes after Jordan's Princess Iman, the eldest daughter of King Abdullah II and Queen Rania, wed Jameel Alexander Thermiotis in March in an intimate ceremony in Jordan.