Michael Douglas to receive honorary Palme d'Or at Cannes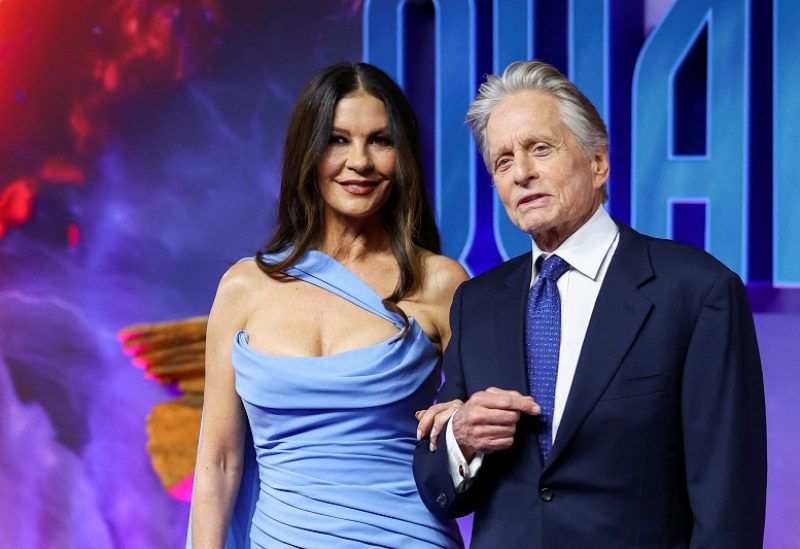 The Cannes Film Festival has revealed that the honorary Palme d'Or will be presented to film star Michael Douglas later this month, as announced on Wednesday. The award acknowledges the actor's "outstanding career and contribution to the world of cinema," and there will be a special tribute to him during the festival's opening ceremony on May 16.
Douglas was one of the biggest stars of the 1980s and 1990s, appearing in a string of steamy thrillers such as Basic Instinct and Fatal Attraction.
He won an Academy Award for his iconic role as banker Gordon Gekko in 1987's Wall Street and continues to be a major screen presence in Marvel's recent Antman films and his award-winning comedy turn in the TV show The Kominsky Method.
The son of legendary Hollywood actor Kirk Douglas, his first foray into filmmaking was as a producer of One Flew Over the Cuckoo Nest in 1975, which also won him an Oscar.
He was last at Cannes for Behind the Candelabra, featuring his much-loved turn as flamboyant pianist Liberace.
Recent winners of the honorary Palme include Forest Whitaker, Agnes Varda and Jodie Foster.
The Cannes Film Festival, running May 16-27, this year includes premieres for the new Indiana Jones and Martin Scorsese movies, and opens with Johnny Depp's comeback film, Jeanne du Barry.