A meeting at the Defense Ministry to fight smuggling.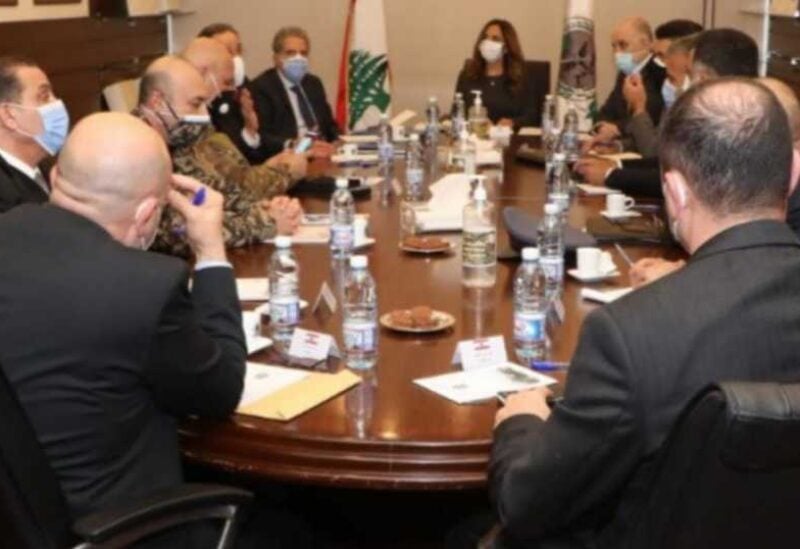 Deputy Prime Minister and Minister of Defense in the caretaker government, Zeina Aker, held a meeting at her office at the Ministry of National Defense, to discuss the issue of combating smuggling and monopoly, at the request of the caretaker prime minister, Hassan Diab.
The meeting discussed the security and economic conditions, how to take maximum measures to combat the phenomenon of monopoly, fraud and price manipulation to protect citizens, the importance of tightening control at all border crossings in order to prevent and combat smuggling, in addition to the need to find practical and quick solutions to it. A number of points have been drawn up, which will be submitted to the prime minister, to build on what is required of him
The meeting was attended by Minister of Interior and Municipalities Mohamed Fahmy, Minister of Finance, Minister of Economy and Trade Raoul Nehme, and Minister of Energy and Water Raymond Ghajar,
The Armed Forces Commander General Joseph Aoun, Director General of Internal Security Major General Imad Othman, Director General of Public Security Major General Abbas Ibrahim, Director General of State Security Major General Tony Saliba, Acting Director General of Customs Mr. Raymond Khoury, Director of Intelligence Brigadier General Tony Kahwaji, and Head of Information Branch Brigadier Khaled Hammoud, and the Assistant Director General of State Security, Brigadier General Samir Sinan.
Almarkaziya