A quick message from Israel to Nasrallah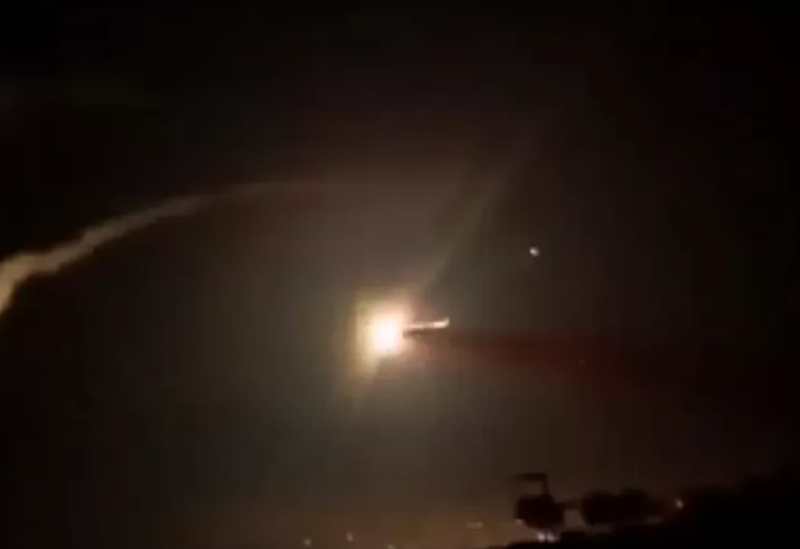 As soon as the Secretary-General of Hezbollah, Hassan Nasrallah, announced yesterday that a ship loaded with diesel would set off within hours from Iran to Lebanon, which is witnessing a severe fuel crisis amid an accelerating economic collapse, the Israeli response came quickly.
After Nasrallah warned the Israelis and the Americans that his party would consider the ship "Lebanese territory," which warns of a response from him in the event of an attack, after ships linked to Iran and Israel witnessed attacks in the past months, each side accused the other of being behind at least some of them… Israeli planes flew at low altitude. In the sky of Beirut, the southern suburbs, and Kesrouan, bursts of missiles were directed from southeast Beirut, targeting some points in Syria.
Four civilian planes heading towards Rafic Hariri International Airport – Beirut suspended flights in the air during the Israeli air strike that hit the northern countryside of Damascus, the Mezzeh Military Airport, Homs and Qalamoun.
And the former Assistant Secretary of State for Near Eastern Affairs, David Schenker, considered that the ship, which Nasrallah announced, in his opinion, violated the US sanctions imposed on Iran.
What is certain is that the Iranian fuel, if it arrives, will represent a new and more severe stage in the financial crisis that Lebanon is suffering from due to the corruption of the ruling system.