Abdollahian during meeting with Mikati: 'What matters to us is ebanon's security and maintaining peace.'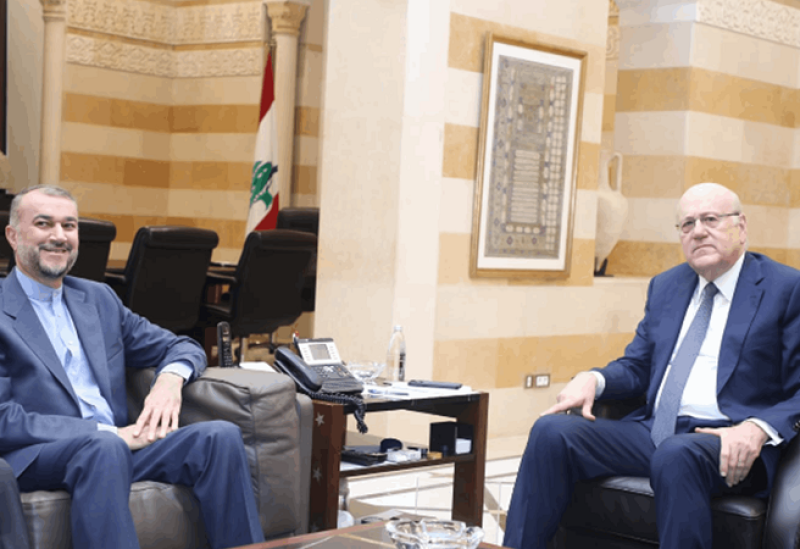 Prime Minister, Najib Mikati, received the Iranian Foreign Minister, Hussein Amir Abdollahian, at the Serail this morning.
The meeting covered bilateral relations between the two countries, regional and international developments, and recent events in southern Lebanon and Gaza.
During the meeting, the Prime Minister stressed the necessity of diplomatic efforts by all parties to halt the ongoing events in Gaza and protect Lebanon.
In turn, the Iranian Minister warned against the extension of the events in Gaza to other regions in the area if Netanyahu does not cease his destructive war against the sector. He stated that Hamas's actions were a response to Netanyahu's policy and Israel's crimes.
He said, 'What matters to us is the security of Lebanon and maintaining peace in it, and this is the goal of my visit. I propose holding a meeting for the region's leaders to discuss the situation.'