"Air raids, artillery shelling, and incendiary bombs to south at night."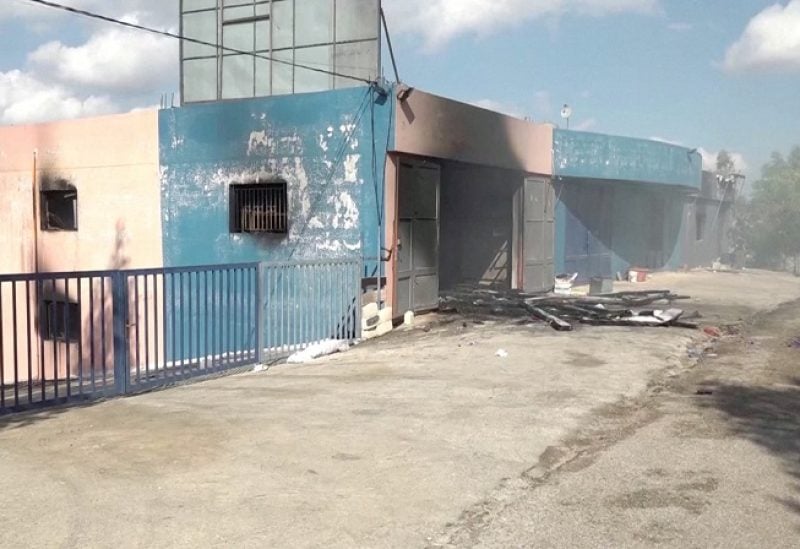 The Israeli enemy launched heavy artillery shells around 10 PM last night targeting the vicinity of the town of Naqoura and Jabal al-Labuna, as reported by the National News Agency. Additionally, enemy warplanes carried out two airstrikes over the outskirts of the town of Zibqīn. An explosion was heard in the western skies above the town of Yater, revealing it was the result of Patriot missiles (Iron Dome) being detonated.
Moreover, the enemy deployed incendiary bombs in the forested areas adjacent to the Blue Line, igniting fires in Jabal al-Labuna and Wadi Marīyāmīn.
Throughout the past night, flares filled the skies of both the western and central sectors, while enemy reconnaissance aircraft remained active in the region, even reaching the area of Tyre.
It's worth noting that the Israeli enemy spares no moving target, whether on foot or horseback, day or night, especially in villages along the Blue Line on the border with occupied Palestine. The battle in the south has transcended all rules, governed by the criminal mindset of the Zionist enemy.
On another note, the residents of border villages are divided between those who remain steadfast in their homes and those displaced with their families, particularly women, children, and the elderly—all in dire need of essentials for resilience.
In displacement centers in Tyre, meeting the needs of the displaced remains exceedingly scarce, especially with the onset of winter and its harshness. The number has reached approximately five thousand families.