Akar receives copies of credentials of four new ambassadors, meets with Qatari Ambassador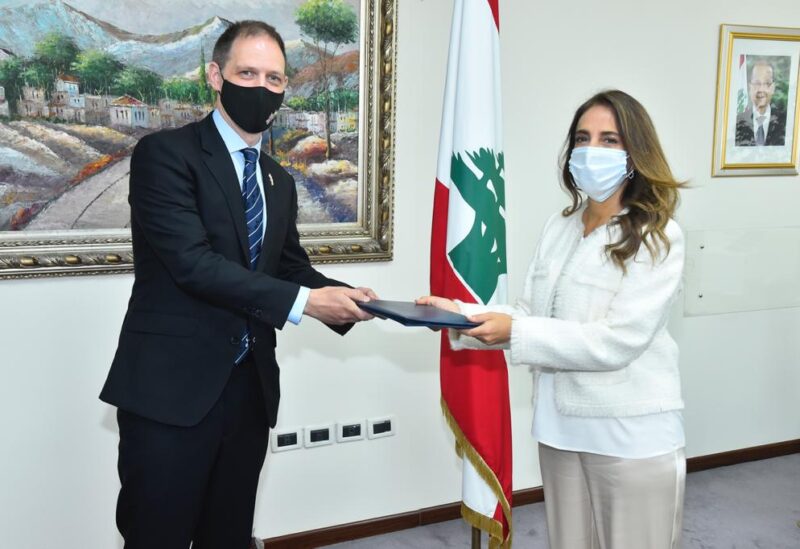 Deputy Prime Minister, Caretaker Minister of National Defense, and Acting Minister of Foreign Affairs and Emigrants, Zeina Akar, on Wednesday received copies of credentials of four newly appointed ambassadors to Lebanon, namely the Ambassadors of the United Kingdom and Northern Ireland, the Republic of Angola, the Republic of Moldova, and the Republic of Malta.
Minister Akar wished the newly accredited ambassadors success in their new mission in the country.
On the other hand, Aker received Qatari Ambassador to Lebanon, Mohammed Hassan Jaber Al-Jaber, who came on a farewell visit marking the end of his diplomatic mission in Lebanon.
Discussions reportedly touched on the general situation and bilateral relations between the two countries.
Aker wished the outgoing Qatari ambassador success in his new mission.