Al-Halabi in wake of morning cabinet session says articles being discussed in cooperative, scientific atmosphere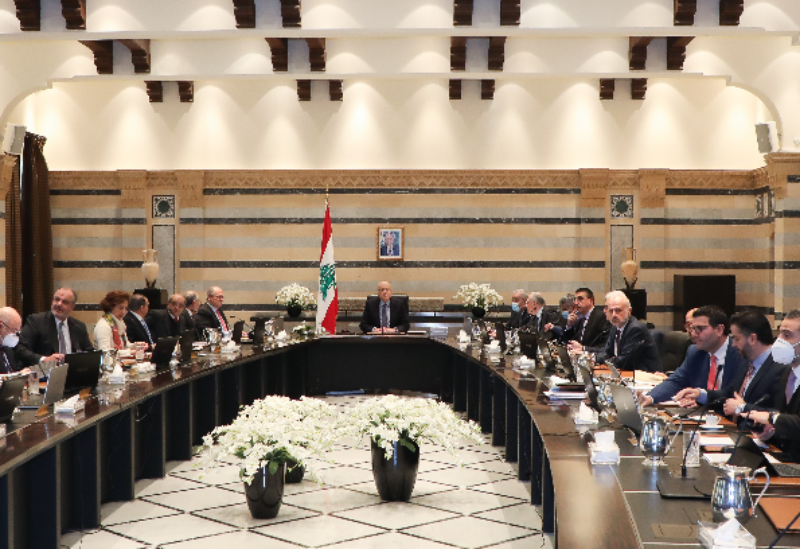 The Council of Ministers on Tuesday commenced sessions at the Grand Serail to study and discuss the 2022 state budget  under the chairmanship of Prime Minister Najib Mikati.
In the wake of the morning session, Acting Minister of Information, Judge Abbas Al-Halabi, said that in addition to the state budget, the cabinet also discussed several articles that provide economic incentives to help resuscitate the faltering Lebanese economy.
"The discussion of some other articles has been suspended. The council's sessions will continue until 6:00 pm and will resume Wednesday and Thursday morning," Al-Halabi said.
Regarding the customs US dollar rate, Al-Halabi said that it was too early to delve into its details. "We are discussing all the articles, one item at a time, in an atmosphere of full cooperation, and within a scientific and objective discussion that only enriches these articles in a way that preserves public funds and leads economic revival."
Regarding new taxes, Al-Halabi deemed this "an integrated project", and suggested tackling this topic once relevant discussions are concluded.
It is to note that the Council of Ministers is currently convening in a second session at the Grand Serail.