Al-Makary visits offices of Annahar newspaper: we hope to meet over joint projects that protect media freedom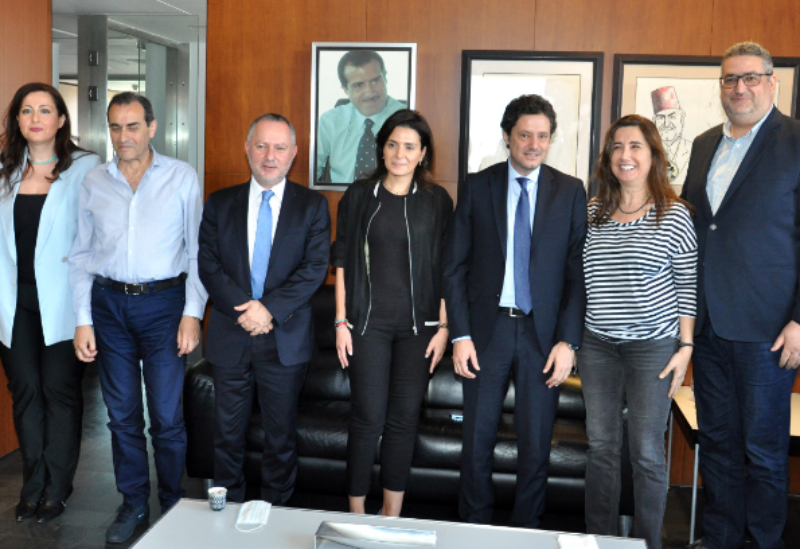 Minister of Information, Ziad al-Makary, on Thursday visited and toured the offices of Annahar Newspaper in Downtown Beirut, where he was received by the chairman of the newspaper's board of directors, Mrs. Nayla Gebran Tueni.
"It was a great opportunity to discuss the country's media reality, and the challenges that journalists face in Lebanon. Press organizations have been doing everything in their power and struggling to stay alive," Tueni said.
In turn, Minister Makary said: "My visit to Annahar newspaper reminds me of my friend, Gebran Tueni, whose main concern was the freedom of the press and the protection of journalists, and who was martyred for this very same promise."
Al-Makary also expressed hope "to meet over joint projects that preserve media freedom and protect media professionals in Lebanon."