Al-Mortada discusses cultural relations with French ambassador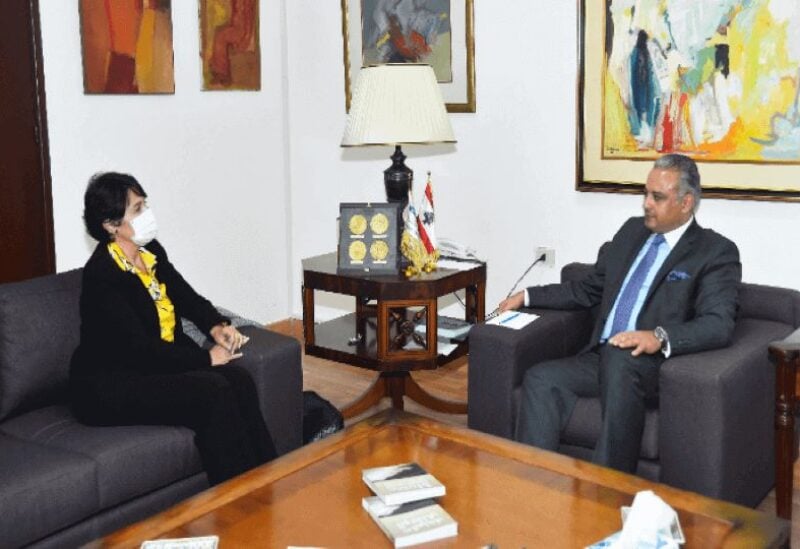 Minister of Culture, Judge Mohammed Wissam al-Mortada, on Friday welcomed in his office at the UNESCO Palace, French Ambassador to Lebanon, Anne Grillo, accompanied by the Embassy's Cultural Attaché, in the presence of Minister Mortada's Advisors Fawaz Kabbara and Christine Matta.
Discussions reportedly touched on the depth of the French-Lebanese cultural relations.
Minister al-Mortada expressed appreciation for all the projects and activities undertaken by France in Lebanon, whether in terms of preserving heritage or in terms of theatrical, musical and cinematic activities, or others.
Al-Mortada hailed the "distinguished relations that bind Lebanon and France since its establishment, especially in terms of culture, which makes the Lebanese aspire to greater French support and assistance."
Ambassador Grillo, in turn, stressed that France has always been and will remain by Lebanon's side to support the Lebanese in all fields, especially at the cultural level, emphasizing that "the relationship should be based on a sustainable and well-defined plan to ensure the continuity of cultural work and its humanitarian outcome at the level of individuals and cultural institutions in Lebanon."