'Alfa' and 'Touch' employees stage a sit-in following Corm's remarks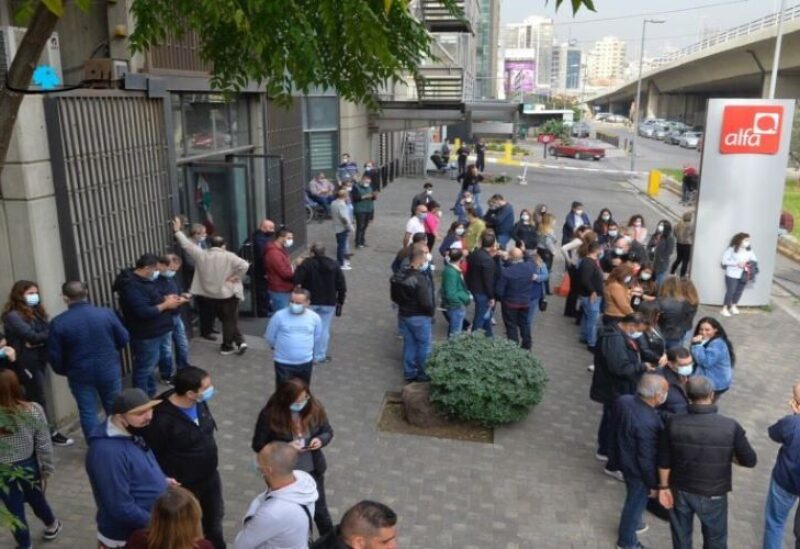 'Touch' and 'Alfa' employees staged a sit-in in the campuses of both companies in protest against the statements made by the Minister of Telecom Johnny Corm during his television interview yesterday, which they considered insulting to them.
The employees' strike continues for the fifth day, and its repercussions began to appear with the suspension of communication and Internet services in more than one area, after they refused to carry out maintenance work.
Fears are sparked that the recharge cards will start to be lost from the market at the beginning of next week because employees have stopped delivering the cards, which threatens to raise their prices on the black market.
Corm had said: "I am not against the employee, and since I assumed my work at the ministry, I signed a decision that provides Alfa and Touch's employees the 13th month salary, which had been suspended for two years." He added that their demands are right, but in a normal situation we are unable to dismiss 1,000 employees from the two companies.
Corm revealed that "the insurance policies of "Alfa" and "Touch" employees are "first class" and cost about $5 million fresh dollars, and they refuse to downgrade it to "second class" on the pretext that the collective contract does not state this.