Ali Al-Sheikh caught by Lebanese army in Bekaa's Nabha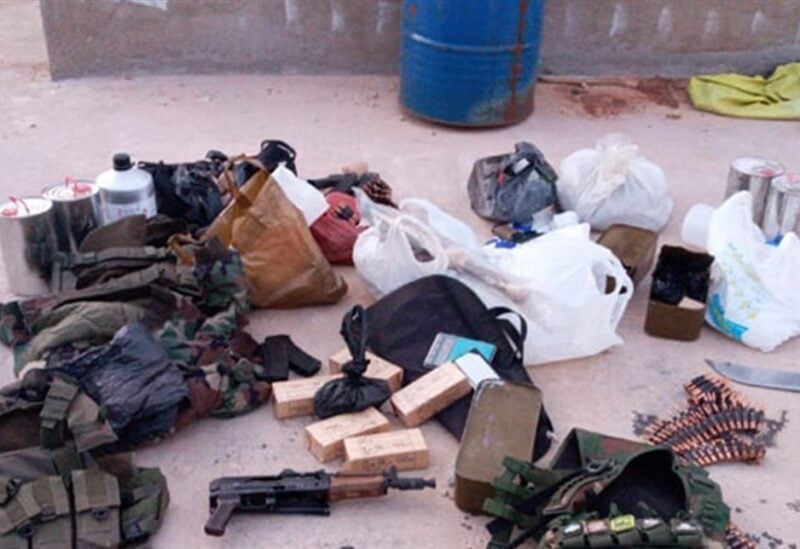 The Lebanese Armed Forces arrested a person wanted on multiple charges after raiding his parents' house in the Bekaa town of Nabha, the Army Command – Directorate of Orientation said on Thursday.
"A patrol of the Lebanese army's intelligence branch arrested in Nabha a wanted person nicknamed 'Ali Al-Sheikh' and identified (by his initials) as A.K. on charges of opening fire on LAF military vehicles during raids carried out in Nabha," a LAF statement read.
The statement said Ali Al-Sheikh had also opened fire in the direction of some citizens who were trying to prevent him and others from stealing the railways in the area of Rasm El Hadath on 06/03/2021.
Al-Sheikh is also involved in robberies at gunpoint and drug trafficking crimes, in addition to providing Captagon manufacturers with raw materials.
The LAF patrol seized inside the raided house weapons, ammunition, counterfeit currency, raw materials used for Captagon manufacturing and various types of drugs.
An investigation has been initiated with the detainee under the supervision of the competent judiciary.