Ambassadors Dabbour, Kindl discuss Palestinian refugees' conditions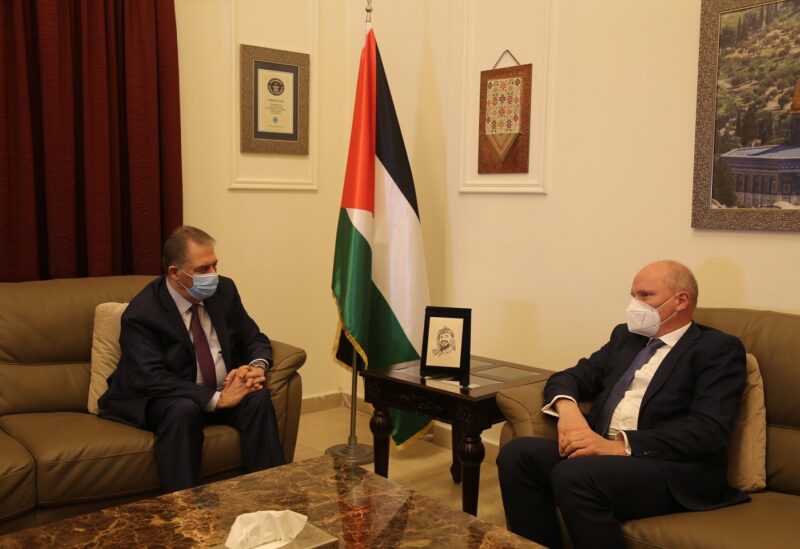 Palestinian Ambassador to Lebanon, Ashraf Dabbour, on Monday received German Ambassador to Lebanon, Andreas Kindl.
As per a statement by the Palestinian Embassy, it said that discussions touched on the difficult living conditions of Palestinian refugees in Lebanon, and the need to support UNRWA in its programs to carry out its duties towards refugees.
Ambassador Kindl affirmed Germany's continued support to UNRWA.
In turn, the Palestinian diplomat thanked Ambassador Kindle for his country's contribution to supporting Palestinian health institutions in the fight against Covid-19 pandemic.