"Americans told Egyptians to exempt Lebanon from sanctions in order to extract energy," says Bou Habib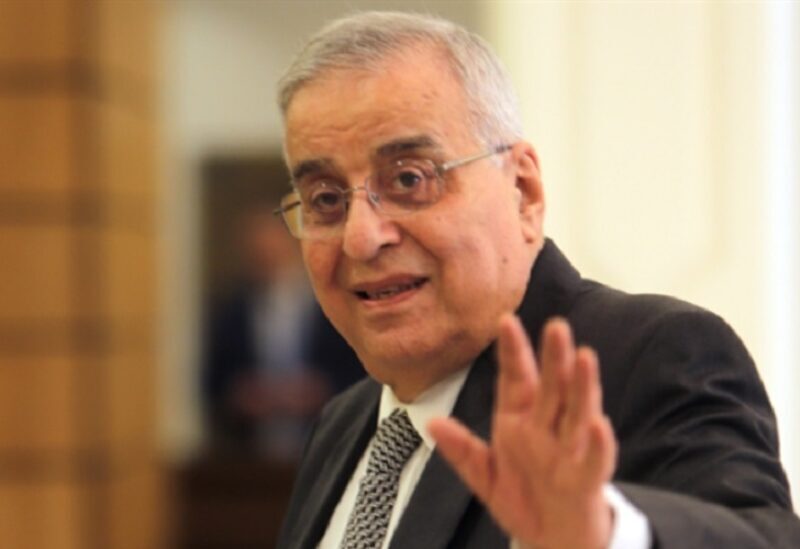 Minister of Foreign Affairs and Emigrants Abdullah Bou Habib paid a visit to President Michel Aoun at Baabda Palace and briefed him on the outcomes of his trip to the United States of America, as well as the meetings he had with a number of officials from the US National Security Council and the Ministry of Foreign Affairs about Lebanon-US relations.
Bou Habib indicated that, during the talks he held, he saw clear American support for the expected role of the International Monetary Fund in helping Lebanon to overcome its difficult economic conditions, by accelerating the recovery plan set by the Lebanese government, as well as the necessity to accomplish the necessary reforms that Lebanon needs, in addition to To encourage US officials to hold the parliamentary elections on time.
He pointed out that the American officials reiterated their support for bringing gas and electricity to Lebanon from Egypt and Jordan through Syria to enhance the production of electric power, and excluding Lebanon from the restrictions set by the "Caesar Law", and that this matter was communicated to the Egyptian officials.
Bou Habib made it clear that US officials encourage the process of demarcating the southern maritime borders, and that the US envoy in charge of this task, Amos Hochstein, will come to Lebanon during the next few days to resume his efforts with the aim of moving this file.
He stressed that the discussion with US officials dealt with the issue of US aid to the Lebanese army in accordance with the support plan established for this purpose between the Lebanese and American leaderships.
Minister Bou Habib indicated that the research also touched on Lebanon's relations with the Gulf states, the situation in Syria and the issue of the displaced Syrians.