An awaited snowstorm in a few hours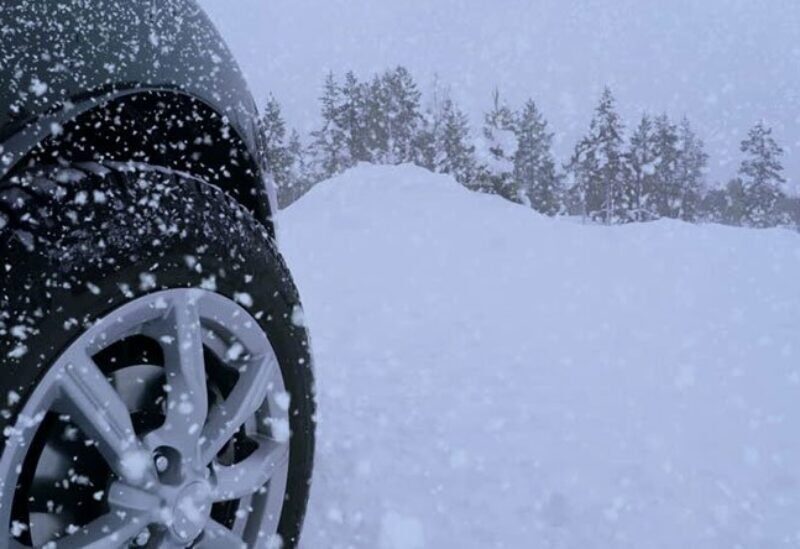 A snowstorm starts in a few hours, expected to reach Lebanon today in the afternoon, and lasting till Friday.
This atmospheric depression is carrying heavy winds between 60 and 100 mm. Snow is expected to fall at a rate of about 900 m, especially between Wednesday night and Thursday morning. The temperature will become very cold and heavily below average due to the impact of the north and polar winds.
Regarding today's weather, check the following:
Coastal temperature is recorded between 9 and 18 degrees, between 1 and 13 degrees in Bekaa and between 2 and 12 degrees at a rate of 1000 meters.
The weather will switch to slightly cloudy, cloudy and then heavily rainy during the afternoon, with lightning, thunder and falling cold. Snow will be falling at a rate of 1500 meters, then speedily falling at a rate of 1000 meters shortly after midnight.
Heavy southwesterly winds to reach 50-70 km/h.
Coastal surface humidity to reach 95%.
Atmospheric pressure will be recorded at 1000 hpa.
Good visibility.
Wave height grows as water temperature reaches 20 degrees.
Regarding the next days' weather:
On Wednesday: The storm will get stronger (in terms of coldness and wind strength) followed by a new and significant decrease in temperature. Heavy rain might fall along with falling cold. Snow will fall at an altitude of 800 to 900 meters and at 700 meters at night, and the winds will remain very heavy reaching 60 to 90 km/h.
On Thursday: Very cold and rainy weather with falling cold. Snow will be falling at an early time at an altitude of 600 to 700 meters, then at 800 to 900 meters during the day. Winds are moderate.
On Friday: Cold and unstable weather, temperature rising with local rain, and snow will be falling at a rate between 1,000 to 1,100 meters.