Aoun briefed by Mikati about Saudi-French initiative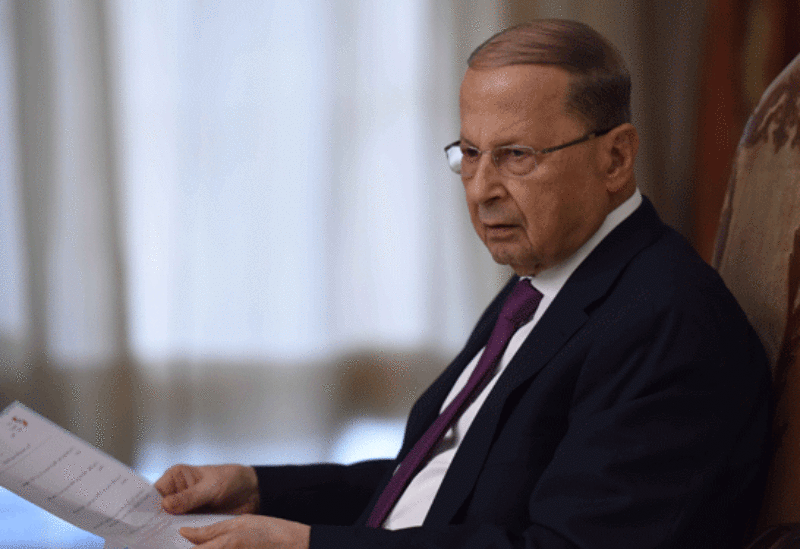 During their meeting at Baabda Palace this morning, President of the Republic General Michel Aoun and Prime Minister Najib Mikati discussed the general situation in the country and government developments, as well as several issues related to the work of the government and ministerial committees.
President Mikati informed President Aoun on the facts of the phone call he received last Saturday from French President Emmanuel Macron and Saudi Crown Prince Mohammed bin Salman during their meeting in Jeddah, as well as the topics covered. President Aoun also discussed with Prime Minister Mikati the processes that would be used to handle several pressing concerns.
Minister of National Defense
President Aoun welcomed Minister of National Defense Maurice Sleem and led him on a horizon tour to discuss the country's security position, the activities of the institutions linked with the ministry, and the military's demands under the present conditions.
Ambassador Caroline Ziadeh
Ambassador Caroline Ziada received her appointment as Special Representative of United Nations Secretary-General Antonio Guterres and Head of the United Nations Interim Mission in Kosovo at Baabda Palace. President Aoun welcomed Ambassador Ziadeh on her new international diplomatic post, lauding her competence and expertise and wishing her success in her new duties.