Aoun: Consensus among Lebanese political forces over new president currently "out of reach"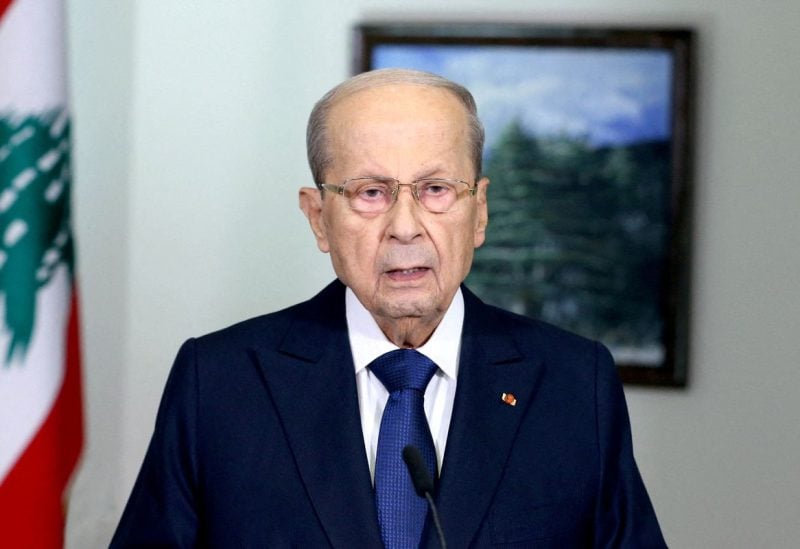 President of the Republic, General Michel Aoun, on Monday reiterated that signing a decree accepting the cabinet's resignation in no way contradicted with the Lebanese constitution. However, he noted that a caretaker government "cannot perform the tasks required of it in light of the presidential vacuum."
"Electing a new president of the republic requires consensus among the Lebanese political forces," Aoun added, deeming this matter "out of reach for the time being."
The President then held all those who stood in the way of reforms and financial audits fully responsible for the tenure's inability to achieve reforms.
Furthermore, he reiterated his firm belief that "Israel, which used to taking from Arabs without giving, has found itself in another position through the demarcation agreement with Lebanon, which was able to take from it what it considers its right, without the need for war." In this context, Aoun deemed the extraction of oil and gas "the fastest route to the country's advancement."
The Lebanese President further stressed that Kuwait was a source of rapprochement and consensus among Arab countries and that its historical ties with Lebanon could not be erased.
President Aoun's words came during an interview with journalist, Daoud Rammal, before the President of the Republic left Baabda Palace. This interview was published today in the Kuwaiti "Al-Anbaa". newspaper.