Aoun emphasizes importance of maritime borders adjustment in conformity with international Laws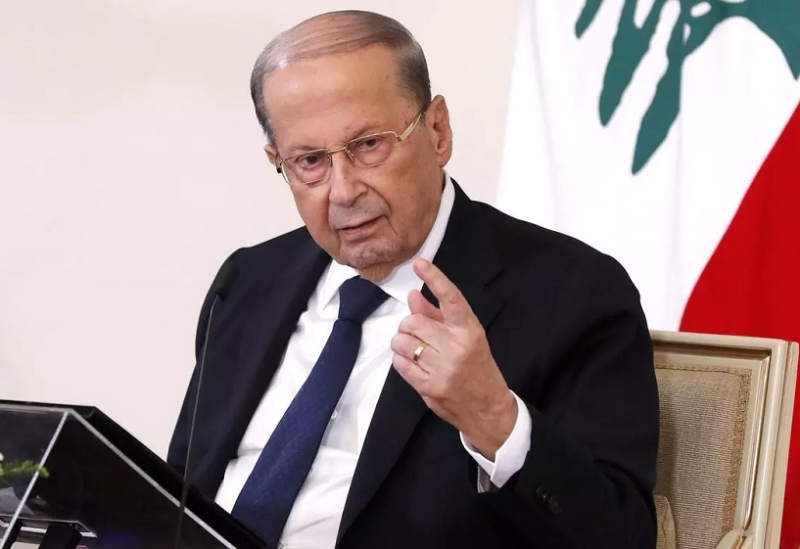 During the meeting of the members of the delegation regarding indirect negotiations related to southern maritime borders' demarcation, chaired by President Michel Aoun, the latter stressed "the importance of amending the maritime borders in conformity with international laws and regulations, in addition to Lebanon's right to invest its natural resources in the exclusive economic zone."
The delegation: Head of the team, Pilot Brigadier, General Bassam Yassin, Marine Colonel Mazen Basbous, expert Naguib Masih, and member of the Petroleum Sector Administration Board, Engineer Wissam Shabat.
The President's Military and Security Advisor, Brigadier Paul Matar, also participated in the meeting.
Developments since the meetings were suspended last December, and developments regarding the contacts made to resume these meetings, were addressed.
President Aoun gave his directives to the members of the negotiating delegation, and stressed the importance of correcting maritime borders in accordance with international laws and regulations, in addition to the Lebanese right to invest natural resources in the exclusive economic zone.
In addition, the President pointed out that Lebanon's response to the resumption of indirect negotiations, under the auspices of the United States of America and the hosting of the United Nations, reflects his desire to produce positive results that will continue to preserve stability and safety in the Lebanese southern region.