Aoun meets Ohanian, Archbishops Boulos Sayyah and Antoine Abou Najem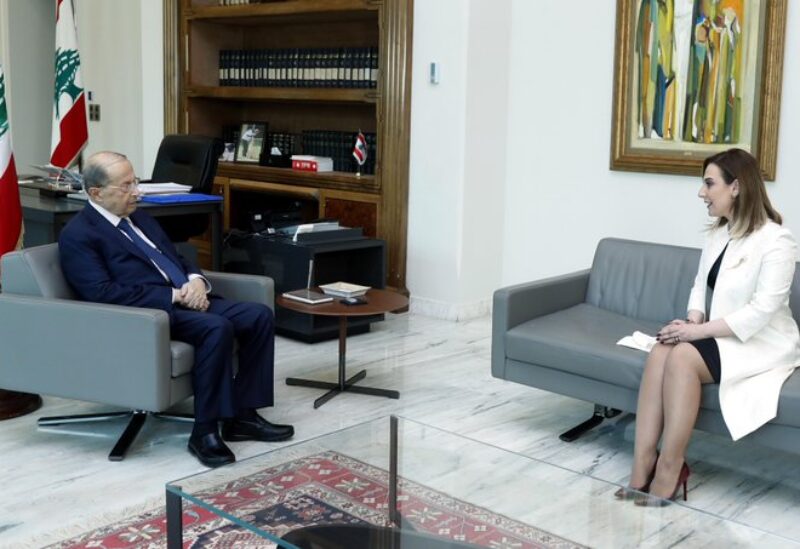 President of the Republic, General Michel Aoun, met Youth and Sports Minister, Vartinee Ohanian, today at the Presidential Palace, and discussed with her current ministerial affairs.
Relations between Lebanon and Armenia, were also addressed in the meeting, where Minister Ohanian will be representing the President at the ceremony held by the Armenian government, in Yerevan, on the memorial of the Armenian genocide.
President Aoun had entrusted the Youth and Sports Minister to convey his greetings to his Armenian counterpart, President Armen Sarkissian and Armenian Premier, Nikol Pashinyan.
Bishops Sayyah & Abou Najem:
The President received the new Patron of the Maronite Archdiocese of Antelias, Antoine Abou Najem and Bishop Paul Sayyah.
The Bishops thanked President Aoun for sending the Director General of the Presidency, Dr. Antoine Choucair, to represent him at the ordination ceremony of Bishop Abou Najem, as a Pastor of the Archdiocese of Antelias.