Arab Coalition: Terrorist Hezbollah Responsible for Targeting Civilians in Saudi Arabia, Yemen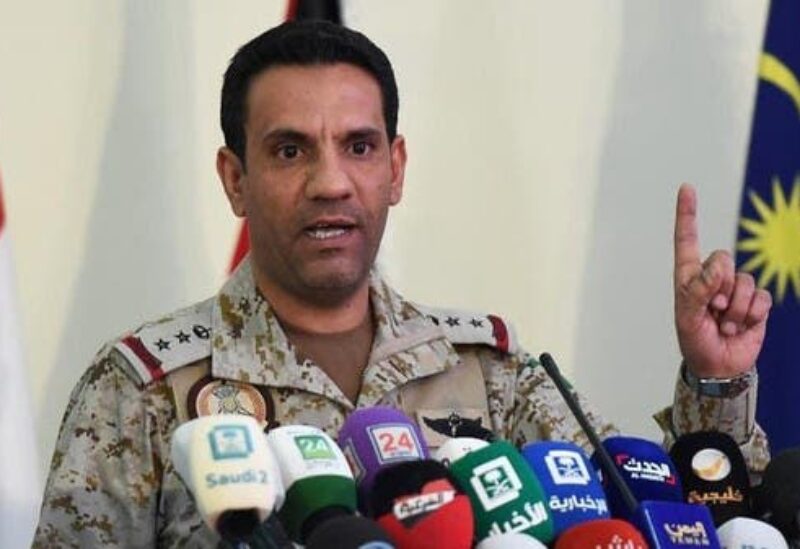 Evidence that proves the involvement of the Hezbollah militias in Lebanon with the Iran-backed Houthi militias in Yemen, has been revealed by the Saudi-led Arab coalition on Sunday.In a press conference, coalition spokesman Turki al-Malki held Hezbollah responsible for targeting civilians in Saudi Arabia and Yemen and of using Sanaa International Airport to attack the Kingdom.The coalition presented photos and videos that showed Hezbollah members training the Houthis on how to launch drones.Malki said the Houthis have fired 851 drones and 430 ballistic missiles at Saudi Arabia. The militias have threatened marine navigation by planting over 247 naval mines.The terrorist Hezbollah is responsible for spreading destruction in the region and the world, added Malki.The party is responsible for targeting civilians in Saudi Arabia and Yemen, he stated."Hezbollah is a cancer that has infected Lebanon and spread beyond its borders," he stressed. "But the terrorist Hezbollah does not represent the Lebanese people."Furthermore, Malki accused the Iranian regime of sponsoring armed groups in the region. The regime is built on destruction and chaos.The Houthis have adopted Iran's sectarian ideology, he went on to say.Moreover, Iran is responsible for spreading sectarian ideology in Iraq, Syria and Lebanon, Malki charged.The Houthis do not have the power to independently make decisions and so they cannot be part of the political solution in Yemen, Malki remarked.
The Arab coalition supports all international efforts to resolve the crisis in Yemen according to the three references, he stressed.The military operations in Yemen are aimed at restoring security and stability in Yemen and Operation Decisive Storm and Operation Restoring Hope were launched at the request of the Yemeni president, he emphasized.Malki said the war in Yemen is socio-ideological and sectarian as is the case in Lebanon.The political solution in Yemen is the best solution, but the Houthis have rejected all United Nations efforts to end the crisis politically.
The Houthis are taking advantage of the de-escalation of fighting and are mobilizing their forces on several fronts. The coalition, however is monitoring their actions around the clock, Malki said."The war in Yemen is a battle between the peace that we desire and the destruction that Iran wants," he said."We warn the terrorist elements that the civilians in Saudi Arabia are a red line," he added.