Archbishop Audi meets Greek ambassador, tackles general situation with PXatriarch John X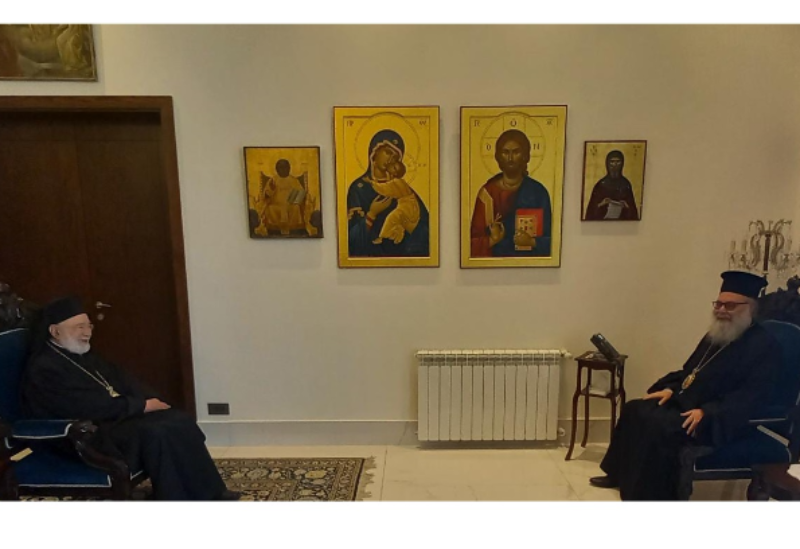 Archbishop Elias Audi, Greek Orthodox Metropolitan of Beirut and its Suburbs, greeted Greek Ambassador to Lebanon Catherine Fountoulaki at the Archdiocese on Wednesday.
On emerging, Ambassador Fountoulaki said: "I  had  a  very  constructive  discussion  with  H.E. Metropolitan  Audi,  as  always,  regarding  the  developments  in  the  country  at  all  levels.  I  expressed  our  deep  appreciation  for  the  work  that  the  Metropolitan  and  the  archdiocese  of  Beirut  are  undertaking  in  the  country  to  alleviate  all  the  difficulties  that  the  people  are  facing  and  also  I  expressed  our  support  in  this  difficult  and  challenging  time."
On the other hand, Archbishop Audi met with Greek Orthodox Patriarch of Antioch and All the East, John X.
Discussions reportedly touched on the current general situation, as well as matters related to the Orthodox Church.