Army Chief meets Ghanaian Chief of Defense Staff, Islamic University President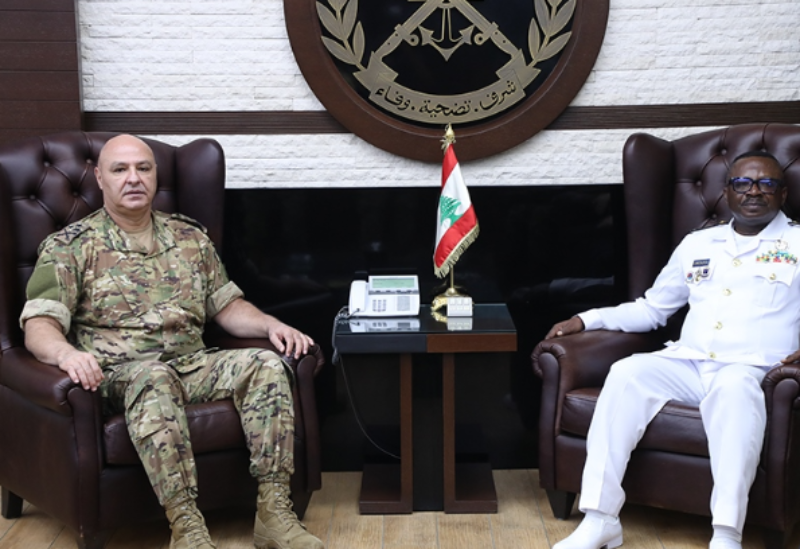 Lebanese Army Commander General Joseph Aoun met with Ghanaian Chief of Defense Staff Admiral Seth Amoama on Monday at his Yarze office, accompanied by Ghanaian Deputy Defense Minister Kofi Amankwa Manu and the Ghanaian Ambassador to Lebanon, retired Major General Obed Boamah Akwa.
Discussions reportedly touched on cooperation relations between the armies of both countries.
On the other hand, Maj. Gen. Aoun also met with the President of the Islamic University, former Minister, Dr. Hassan Lakkis, over an array of various matters.