Army chief meets MPS, Tyre Maronite archbishop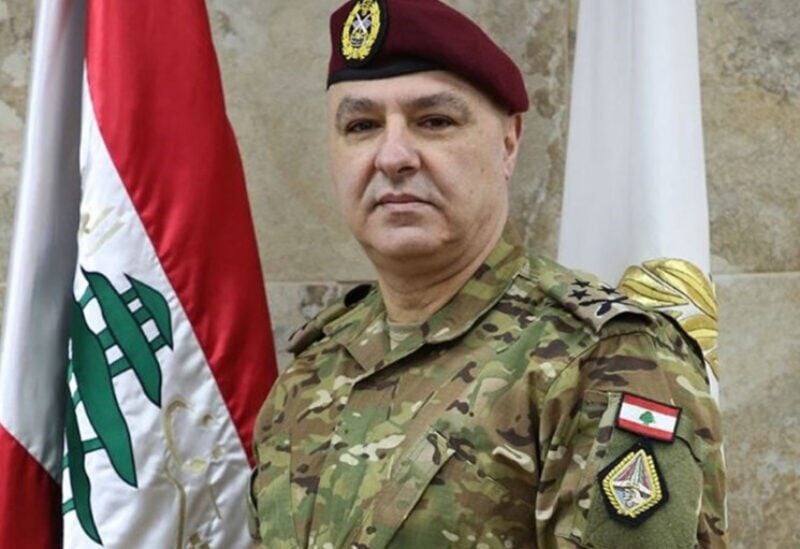 General Joseph Aoun, commander of the Lebanese army, met with a group of lawmakers on Wednesday in his Yarze office. The group included MPs Jihad Pakradouni, Adnan Trabolsy, Taha Naji, and Michel Mouawad.
Talks reportedly touched on the current general situation in the country.
Aoun later met with the Maronite Archbishop of Tyre Charbel Abdallah.