Army Commander broaches developments with Yarzeh visitors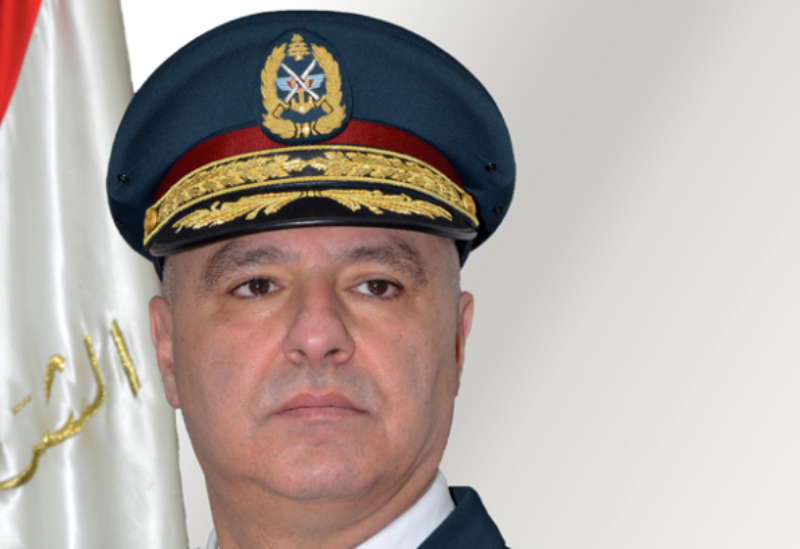 Lebanese Army Commander, General Joseph Aoun, on Thursday welcomed in Yarzeh Algerian Ambassador to Lebanon, Rachid Belbaki.
The Army Commander separately welcomed UNIFIL Commander, Major General Aroldo Lazaro, with whom he discussed cooperation between UNIFIL and the Lebanese Army.
General Aoun later met with Chief of Peacekeeping Evaluation Section at United Nations, Srilata Rao, who visited him with an accompanying delegation.
The Army Commander finally had an audience with a delegation representing the Knights of Malta Association, with whom he discussed various issues.