Army Commander meets Amin Gemayel, Minister of Industry, US and Australian Ambassadors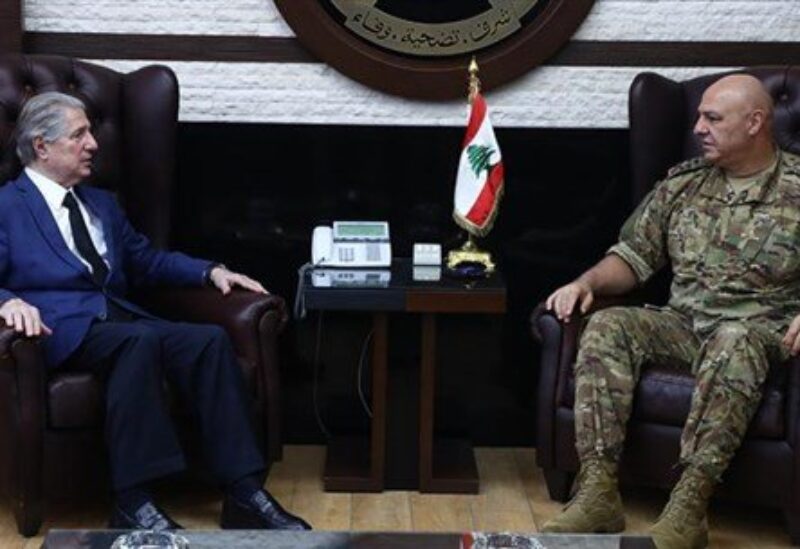 Lebanese Army Commander, General Joseph Aoun, on Monday welcomed at his Yarzeh office, Former President Amin Gemayel, and Minister of Industry, George Boushekian. Talks reportedly took stock of the general situation in the country.
General Aoun also welcomed Robert Karem and Paul Grove, at the head of an accompanying delegation and US Ambassador to Lebanon, Dorothy Shea.
Australian Ambassador, Rebekah Grindlay, accompanied by Australian Military Attaché, Naval Colonel Douglas Gerves, also visited the Army Commander. Discussions featured high on the best means to boost cooperation between the armies of both countries.