Army Commander meets with Secretary General of Catholic schools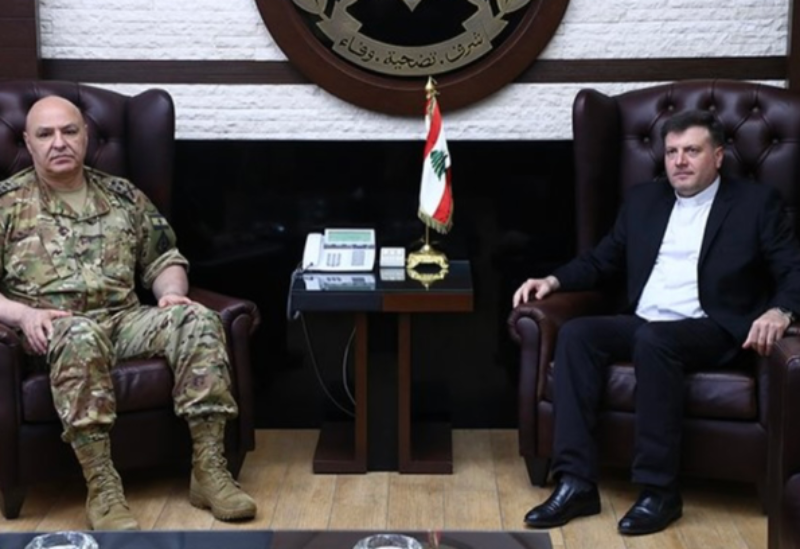 Army Commander, General Joseph Aoun, on Thursday received at his Yarzeh office the Secretary-General of Catholic Schools, Head of the Union of Private Educational Institutions in Lebanon, Father Youssef Nasr, whereby they agreed to exempt the military personnel from the private schools' decision to pay part of the school fees for the next academic year in fresh dollars.
"in this way, private educational institutions would contribute to supporting the military institution, especially in these difficult economic conditions," Father Nasr assured General Aoun.
Father Nasr also heaped praise on the national role the military institution plays in maintaining security and stability.