Army Commander visits Cyprus, meets Cypriot counterpart and Defense Minister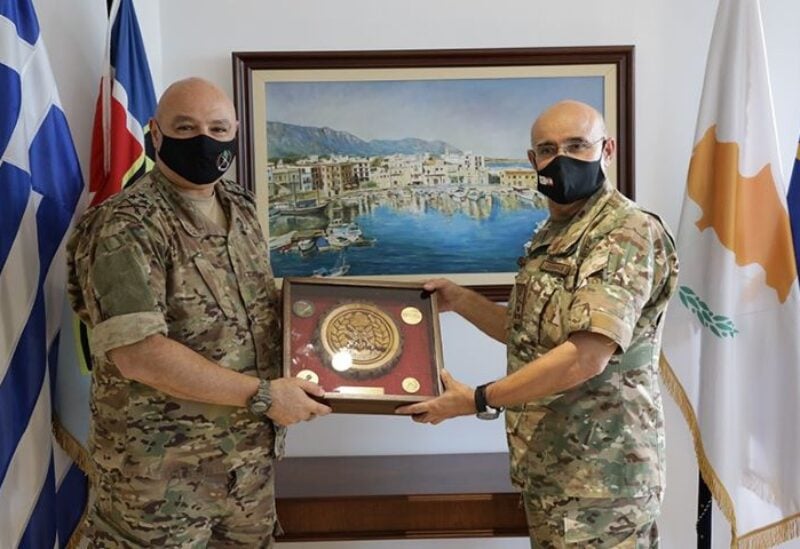 Armed Forces Commander, General Joseph Aoun, accepted the invitation of his Cypriot counterpart, Commander of the National Guard, General Dimokritos Zervakis, to visit the Republic of Cyprus.
A reception was held in honor of General Aoun at the Ministry of Defense building, where he met the Cypriot Defense Minister Charalampos Petrides, in the presence of the Lebanese Ambassador to Cyprus, Claude Al-Hajal.
Petrides stressed that "the Lebanese army is the backbone of Lebanon and bears many responsibilities," underscoring "the need to support it to continue carrying out its tasks."
Aoun then discussed with General Zervakis the means to strengthen and develop relations between the two armies, in addition to bolstering coordinating in the field of combating illegal immigration. The two sides signed a military cooperation agreement on the exchange of experiences between the two armies.
Zervakis praied "the performance of the Lebanese army despite the exceptional circumstances Lebanon is experiencing, and the economic conditions that Lebanon is suffering from," stressing continued support for the LAF, especially in the field of search and rescue and fire extinguishing.
General Aoun, in turn, thanked his Cypriot counterpart for the continuous support, hoping to "strengthen ties for the benefit of the two armies."