Army commander welcomes Iranian ambassador, Malaysian commander, LEC head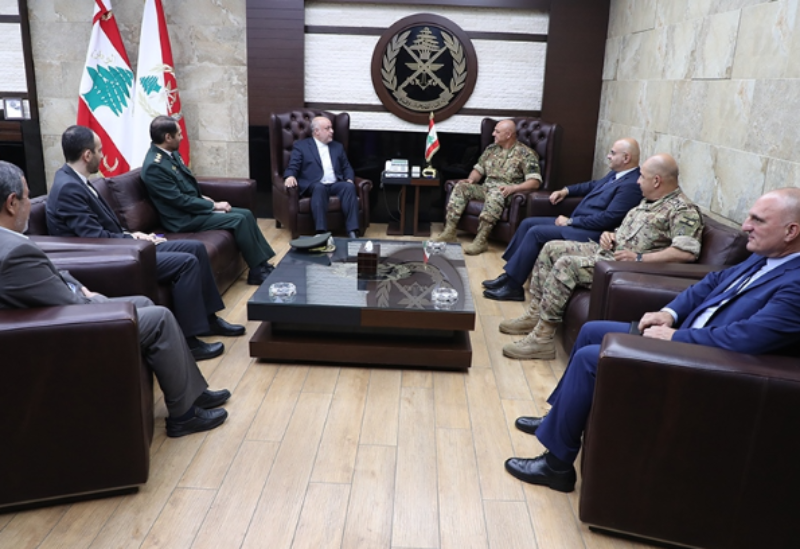 Lebanese Armed Forces Commander, General Joseph Aoun, on Monday welcomed at his Yarzeh office Iranian Ambassador to Lebanon, Mojtaba Amani, accompanied by Iranian military attaché, Colonel Hussein Barati, who paid him an acquaintance visit upon assuming his diplomatic mission in Lebanon.
General Aoun then received Malaysian Ground Forces Commander, General Tan Sri Dato Seri Zamrose BIN MOHD ZAIN, at the head of an accompanying delegation. Discussions reportedly touched on the best means to bolster cooperation between the armies of both countries.
The Army Commander separately met with a delegation representing the Lebanese Executive Council LEC headed by Rabih Al-Amin, with whom he discussed various issues.