Association of Banks has issued a statement in response to attacks on branches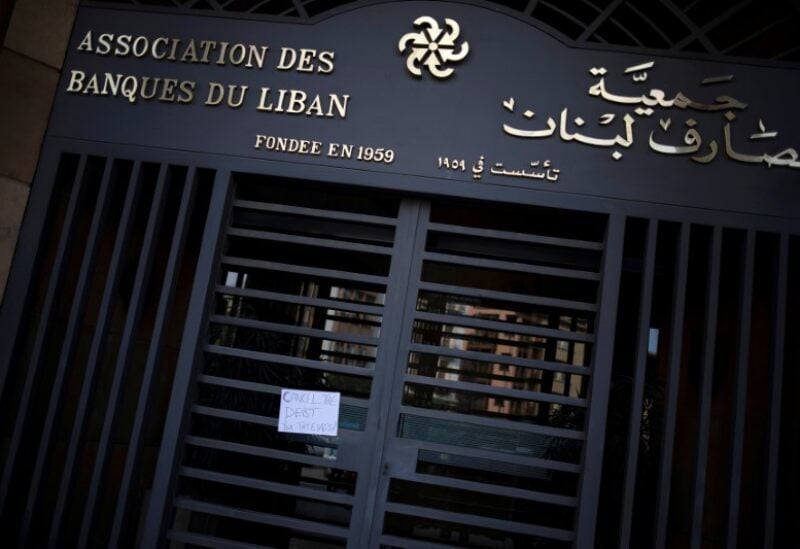 The Lebanon Association of Banks has condemned the recent attacks on a number of branches, threatening the lives of employees and even taking them hostage and threatening them with bombs, burning and undermining their dignity as they perform their duties to secure a livelihood in difficult circumstances for all Lebanese.
In a statement, the Association denounced all types of violence and under all circumstances, saying that attempted murder or even the threat to burn the employees alive cannot be supported, regardless of the circumstances.
The Association emphasized that the recovery of deposits is the right of all Lebanese, and they are not recovered by carrying out and inciting criminal acts, and that it has been calling on the government, which stopped settling its dues and threw the country into default and bankruptcy, to protect depositors' money, reduce the liquidity crisis, and make more cash available since the first day of the crisis, to accommodate depositors' demand.
The Lebanese Banks Association confirmed that Lebanese banks operate in accordance with local and international financial laws, so there is no money theft or exploitation of deposits, but the current crisis is the result of years of mismanagement of the state through deficit, waste, and corruption. In terms of deposit recovery, one path is through a comprehensive recovery strategy that advances the country while also preserving depositors' money.