Baha Hariri provides Civil Defense in Halba with solar energy.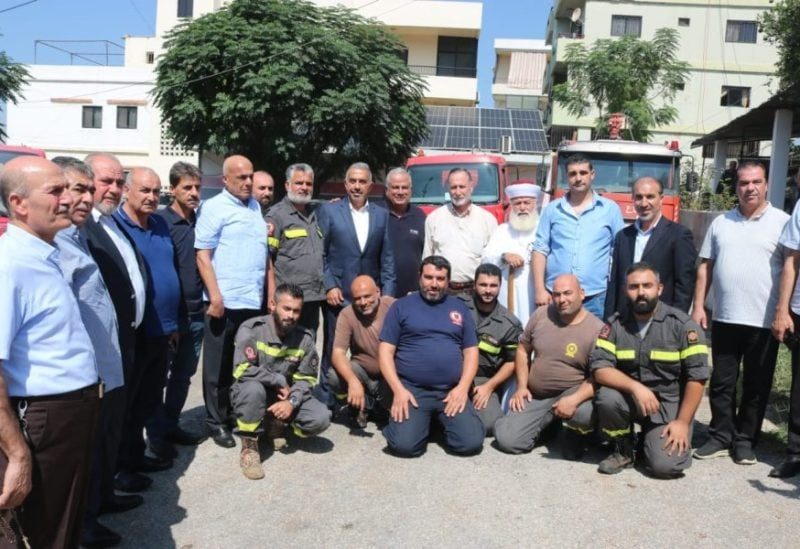 Based on the directives of Sheikh Bahaa Al-Din Rafik Al-Hariri and in the presence of a gathering of municipal leaders, mayors, and local figures in Halba – Akkar, the Civil Defense Center in the region has been equipped with a solar power system.
Ahmed Al-Yaman, the Executive Office Head of Bahaa Al-Hariri, stated that this project "comes within the framework of a series of developmental projects that Sheikh Bahaa is keen to implement in the north and all Lebanese regions without discrimination."
The implementation of this project aims to strengthen the Civil Defense Center and continue providing services to Halba, neighboring towns, and the residents of the region, where it serves more than 15 towns with approximately 300,000 citizens.
Al-Yaman emphasized that electricity is "now available at the center around the clock without interruption to pump water and secure electricity for the center to ensure its continuity in assisting citizens and extinguishing fires, especially in the difficult circumstances experienced by our people who deserve all the support and assistance without exception." This is what Sheikh Bahaa emphasizes in his mission based on achieving humanitarian and service-oriented work carried out by his office, especially in light of the challenging conditions facing official institutions.
This move was welcomed by the Civil Defense Directorate, the people of Halba, and the Akkar community, who expressed their gratitude to "Sheikh Bahaa Al-Hariri for this humanitarian initiative that stems from a sincere heart, as he genuinely pays attention to the needs of the Lebanese people."