Bahaa and Hasnaa Hariri Foundation launches a project for the beginning of the school year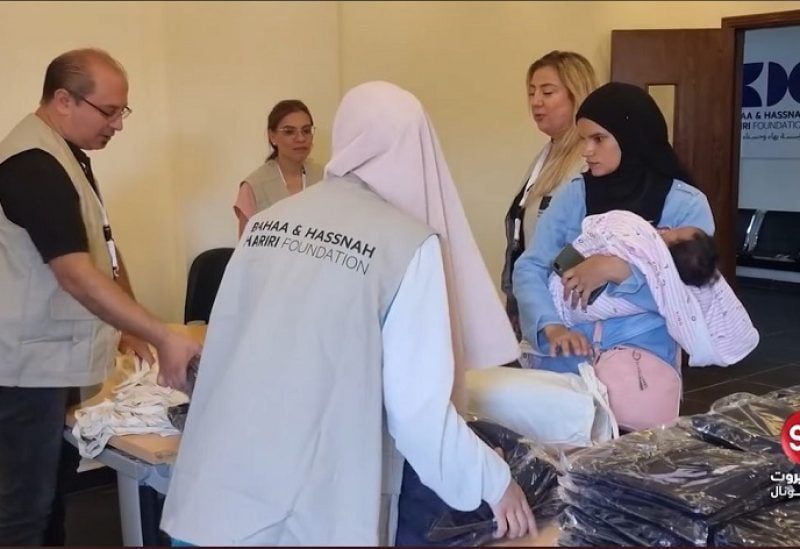 The Bahaa and Hasnaa Hariri Foundation launched the Back to School Project at the beginning of the academic year. The project began in Tripoli and targets all the northern regions and will be completed in various Lebanese regions.
Regarding the launch of the project, the Executive Director of the Foundation, Nicola Saba, said: "Today we are in Tripoli to distribute "back to school" clothes, meaning back to school, that accompany the winter weather, such as coats, woolen clothes, etc. Saba pointed out that it is not the first time we have undertaken this initiative, as the first was Eid al-Fitr, the second was on the occasion of Eid al-Adha, and today is the occasion of returning to schools.
Saba added: "We are not limited to Tripoli only, but we will move to Sidon, then the Kharnoub region, and then to all Lebanese regions."
He continued: "From here, this institution, which works in several activities throughout various Lebanese territories, today keeps pace with the entry of children into schools."
In turn, Project Coordinator Pascal Saman indicated that the process of distributing clothes was completed by registering via a link to make an appointment to come and deliver.
It is noteworthy that a large number of activities and courses are organized by the Bahaa and Hasnaa Al-Hariri Foundation on a monthly basis, targeting thousands of citizens.